MARINE & OFFSHORE EQUIPMENT
INDUSTRY EQUIPMENT
STOCK LIST
Manual Pipe Bender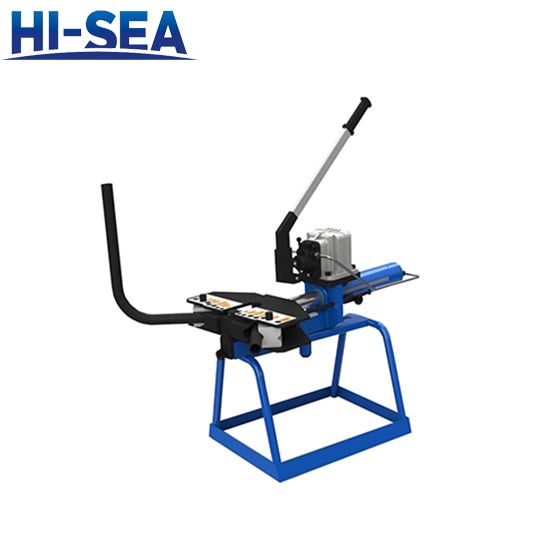 Manual Pipe Bender
1. Manual Pipe Bender Description
The Manual pipe bender from HI-SEA Marine is an exciting new manual bender that was designed to help produce tight bends in thin wall tubing without the space issues and expense of a full blown automatic mandrel bender. This unique machine uses a one way bearing and gear reduction setup to help produce enough power to bend up to 1-1/8" OD mild steel. For accurate and consistent bends a digital readout is also standard to keep track of the bend degree.
Perfect for the furniture maker, this manual pipe bender comes with a 48" mandrel rod and has the ability to bend to 180 degrees. This unique machine will have a place in just about any shop.
2. Manual Pipe Bender Specification
The technical parameter is optional, we can accommodate your requirements, please don't hesitate to contact us!
Bend Ratio 5:01
Capacity Round OD (Mild Steel) 1.125" x .065"
Capacity Round OD (Stainless Steel) 1.0" x .065"
Bend Direction CW
Max. Bend Angle 200 deg.
Max. Clr 4"
Power Manual
Shipping Weight 500 lbs.
Shipping Dimensions 72" x 44" x 68"
Contact with us now