Hydraulic Electric Pipe Bending Machine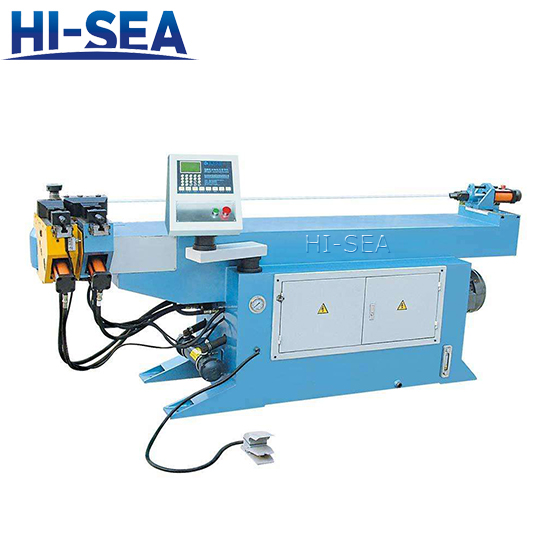 Hydraulic Electric Pipe Bending Machine
1. Hydraulic Electric Pipe Bending Machine Overview
Designed to be a workhorse in any shop for years, this hydraulic electric pipe bending machine can tackle a huge capacity of 2" schedule and 3" round tubing. 16" maximum centerline radius depending on material OD. Runs on 220-volt single-phase power, so it will work in almost any fabrication setting. Rotates up to 360° degrees in either direction, ideal for rod applications if you use our optional universal bending plate. Comes standard with a simple-to-use touchscreen controller. Internal storage holds up to 170 programs of up to 10 bends per program.
This machine also accepts memory cards to store programs. Convenient foot pedal controls let you stop and start the machine while leaving your hands free. Swing-away counterdie system helps you save valuable time on tooling changes and increase your production. Compatible with over 5,000 optional die and tooling sets available from HI-SEA Marine Industrial. There's sure to be one that can fit your application.
You can add an optional indexing table to bend on varying planes and easily duplicate complex bends.
2. Technical Data of Hydraulic Electric Pipe Bending Machine
The technical parameter is optional, we can accommodate your requirements, please don't hesitate to contact us!
Minimum CLR .5"
Minimum OD .25"
Mild Steel Solid Rod 1.25"
Mild Steel Pipe Schedule 80 2"
Mild Steel Round Tube Wall 3" (.095)
Mild Steel Square Tube (Wall) 2" (.125)
Stainless Steel Pipe Schedule 40 2"
Stainless Steel Round Tube Wall 3" (.095)
Chromolly Round Tube Wall 3" (.083)
Aluminum Round Tube Wall 3" (.203)
Maximum Center Line Radius Clr 16.5"
Power 220V Single Phase
Shipping Weight 1200 Lbs
Shipping Dimensions 60" x 32" x 48"
3. Workshop of Hydraulic Electric Pipe Bending Machine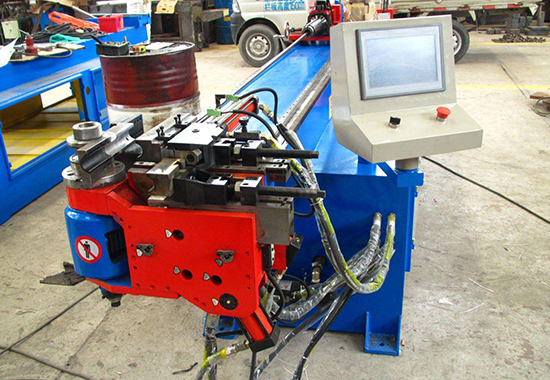 Related products for "Hydraulic Electric Pipe Bending Machine"
Contact with us now