MARINE & OFFSHORE EQUIPMENT
INDUSTRY EQUIPMENT
STOCK LIST
High Quality Pipe Bending Machine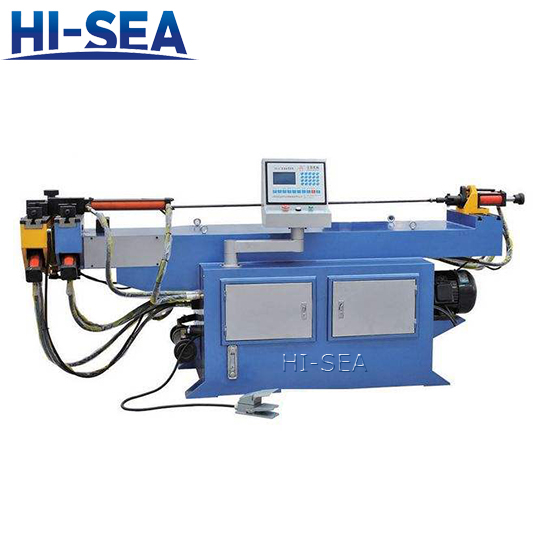 High Quality Pipe Bending Machine
1. High Quality Pipe Bending Machine Description
This high quality pipe bending machine for sale will stand up to the rigors of any shop—and save you time. The industrial pipe bending machine bends 180° in 16 seconds.
And its quick-release die system speeds up production.
Capacity of 2.5" schedule 40 pipe and 3" tube with .187" wall thickness. 24" centerline radius maximum. Bends to 360° in one shot, both left and right. You can program the desired angle, material springback, and bend speed for easy repeatability. Programmer can also keep track of rotational orientation. Touchscreen controller designed for user-friendly programming. 320° rotation of the controller lets you operate it from any side of the machine. Internal memory can store up to 170 programs of 10 bends per program. Quick-release counter die system allows you to load and unload the pipe bender quickly for high production runs.
Accepts a rotary positioning table, available from in several lengths, to achieve accurate bends on varying planes. We cover this pipe bending machine with a 1-year parts warranty. Includes lifetime technical support by phone, so you can call up a HI-SEA representative anytime for project advice and troubleshooting.
2. Specification of High Quality Pipe Bending Machine
The technical parameter is optional, we can accommodate your requirements, please don't hesitate to contact us!
Minimum CLR .5"
Minimum OD .24"
Mild Steel Solid Rod 1.5"
Mild Steel Pipe Schedule 40 2.5"
Mild Steel Round Tube Wall 3" (.187)
Mild Steel Square Tube (Wall) 3" (.125)
Stainless Steel Pipe Schedule 40 2"
Stainless Steel Round Tube Wall 3" (.125)
Chromolly Round Tube Wall 2.5" (.125)
Aluminum Round Tube Wall 3.5" (.250)
Maximum Center Line Radius Clr 24"
Power 220V / 3-phase
Shipping Weight 1505 lbs.
Shipping Dimensions 72" x 44" x 50"
3. High Quality Pipe Bending Machine Workshop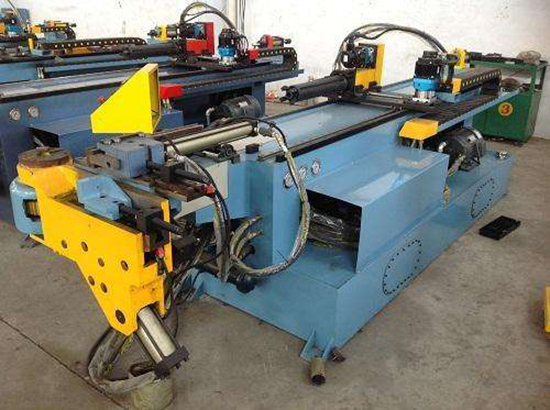 Contact with us now