MARINE & OFFSHORE EQUIPMENT
INDUSTRY EQUIPMENT
STOCK LIST
Dredging Equipment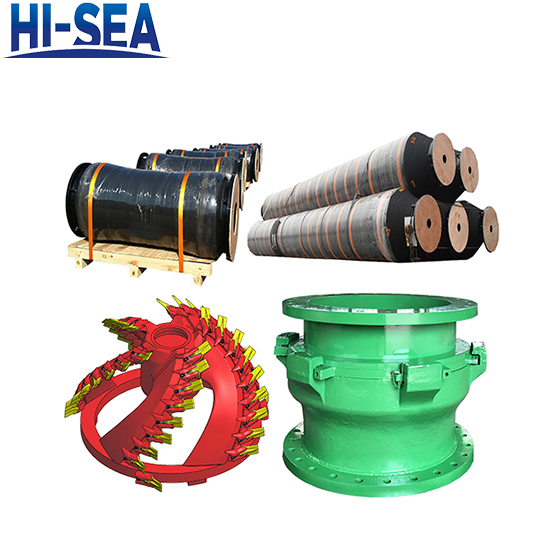 Dredging Equipment
Application
Dredging Equipment is one of the most important equipment of dredgers, it's have widely applications, such as dredging, digging.... A dredgers is a piece of equipment which can dig, transport and dump a certain amount of under water laying soil in a certain time. Dredger can be divided into Cutter Suction Dredger(CSD) and Trailing Suction Hopper Dredger(TSHD).

HI-SEA is one of the most proficient exporters, traders and foundry dealing a variety of marine , dredging in China. We can offer dredge rubber hoses, dredge pumps, dredge ball joints, dredge valves, dredge pipelines and other dredge components for sale with worldwide delivery. OEM is one of our main businesses. We can design and manufacture the dredge equipment and components according to your special requests and drawings. Our mission is supply the best & cost-effective dredge equipment and best service within shortest delivery time.

From the design stage to dispatch, our internal quality assurance systems fully comply with marine class standard. In addition, third- party surveyors will check the process of design and fabricating to ensure the marine winch complies with all relevant specifications.
For more dredge equipment specifications, please click here.
Features

1. Easy assembly and dis-assembly.
2. Longer service life, easy installation.
3. Superior quality, efficiency and professional service.
4. Durability, Consistant mechanical properties.
5. Good after-sales service, excellent performance.
Dredge Equipment Classification
Dredge Equipment Classification


Dredge Rubber Hose

1. Hose size: 100mm~2200mm

2. Classfication: discharge hose, suction hose, self-floating hose, armored hose and so on.

3. Extremely durable & grind-resistant rubber.

4. Industry standard guidelines compliant.

5. Outer cover with excellent abrasion resistance and UV protection.

6. Inner layer with excellent abrasion resistance and high quality.

Dredge Cutter Teeth

1. The blades of the cutter head are double curved to lead the material inside the cutter to the suction mouth.

2. Replaceable without damaging the dredge cutter head blades.


Dredge Gate Valve

1. Dimension range from DN 300 up to DN 1400 mm.

2. Suitable for pressure up to 2.5Mpa.

3. Drived by hydraulic, cylinder and sealed by rubber.

4. Stainless steel dredge gate and heat-affected valve body.

5. Main mediums are sewage,water and oil.

Dredge Ball Joint

1. Pressure rating in the range of 10 to 50 bar

2. Sizes for internal pipe-size diameters ranging from 350mm to 1100mm.

3. Easy assembly and dis-assembly.

4. Ball turning angle 15 degrees and 18 degrees.

5. Low,medium and high pressure,high efficiency.

Dredge PE Pipe

1. Made by High Density Polyethylene material(PE, HDPE, UHMWPE).

2. Preffered for agricaltural applications, dredge of mud, mining projects

3. Using together with floaters filled by Polyurethane (foam) material.

4. Range from PE80 or PE100

Dredge Floater

1. Made from high wear resistant LMDPE by rotational molding technology

2. Used for supporting suction/discharge hoses

3. Composed of two MDPE shells filled with PU foam and connected by galvanized bolts, nuts and flat washers.

Other Dredge Component

1. Including dredge bow coupling, dredge swivel bend, dredge turning gland, dredge pump, dredge cutter head, dredge drag head, dredge side wire block, dredge spud, dredge hopper door, dredge gantry...
Image of Dredging Equipment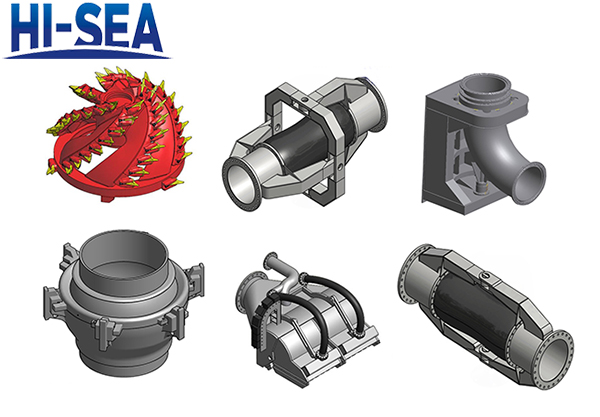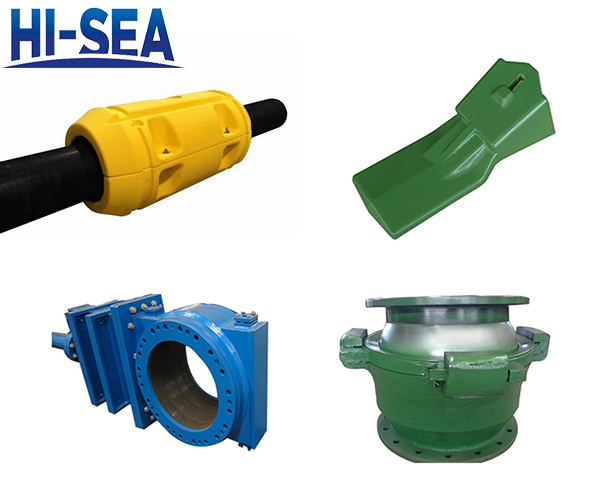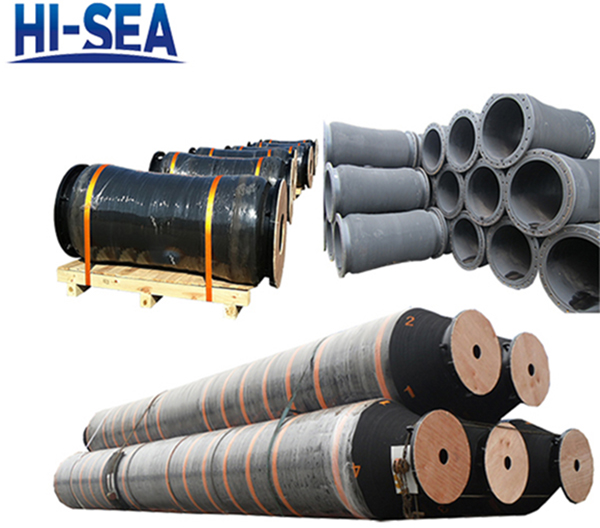 Related products for "Dredging Equipment"
Contact with us now