MARINE & OFFSHORE EQUIPMENT
INDUSTRY EQUIPMENT
STOCK LIST
Dredge Gate Valve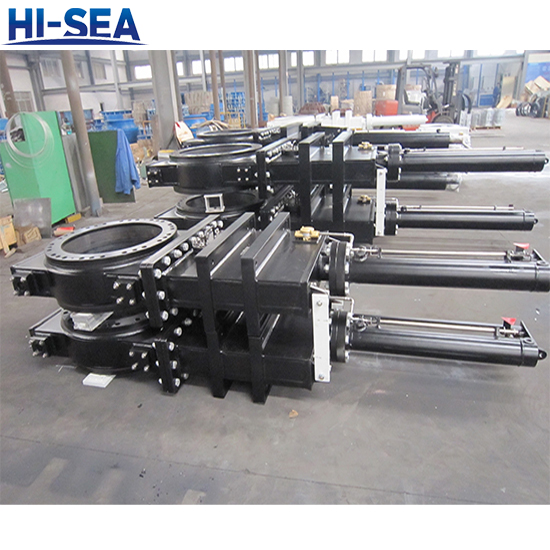 Dredge Gate Valve

Application
Dredge gate valves mainly used for dredge pipe line,land pipe line is also avaliable for reference.

Features
1.Dredge gate valves are developed according to the specific requirements of pipe used for dredger.
2.Dredge gate valves drived by hydraulic,cylinder and sealed by rubber.
3.Stainless steel dredge gate and heat-affected valve body.
4.Simple structure,high resistance pressure and reliable seal.
5.Main mediums are sewage,water and oil.
6.Types:switch type and continous display type.
7.Dimensions range from DN300mm to DN1400mm.
8.Pressure up to 2.5Mpa.

Material
1.Hydraulic cylinder:body steel 45,piston rod 1Cr17Ni2
2.Valve body:Q235,16Mn.
3.Valve gate:stainless steel.
4.Seal:NBR,NR.
5.Fastener:Q235,Steel45,Stainless steel.

Contact with us now