MARINE & OFFSHORE EQUIPMENT
INDUSTRY EQUIPMENT
STOCK LIST
Wheel Rubber Fender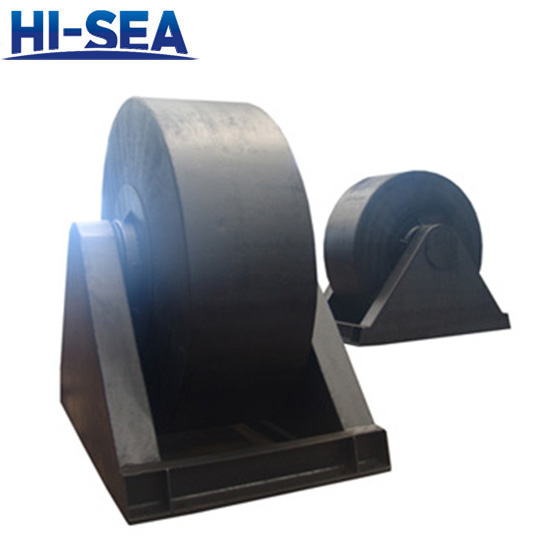 Overview
Wheel Rubber Fender is widely mounted on the exposed corners of marine circumstance, so as to help the vessel manoeuvre into the berths or narrow channels such as dry-dock entrances and walls.
The wheels are supported by special frame while mounted on the fixed axle. Adjusting the initial pressure can be changed the wheel's performance. In order to make all moving parts to easy access, the heavy duty steel supporting frame is play an important role.
In front of the two rollers, there has a sliding axle to absorb the maximum possible energy when compress the wheel into the casing. Meantime the stainless steel and composite are low maintenance service life.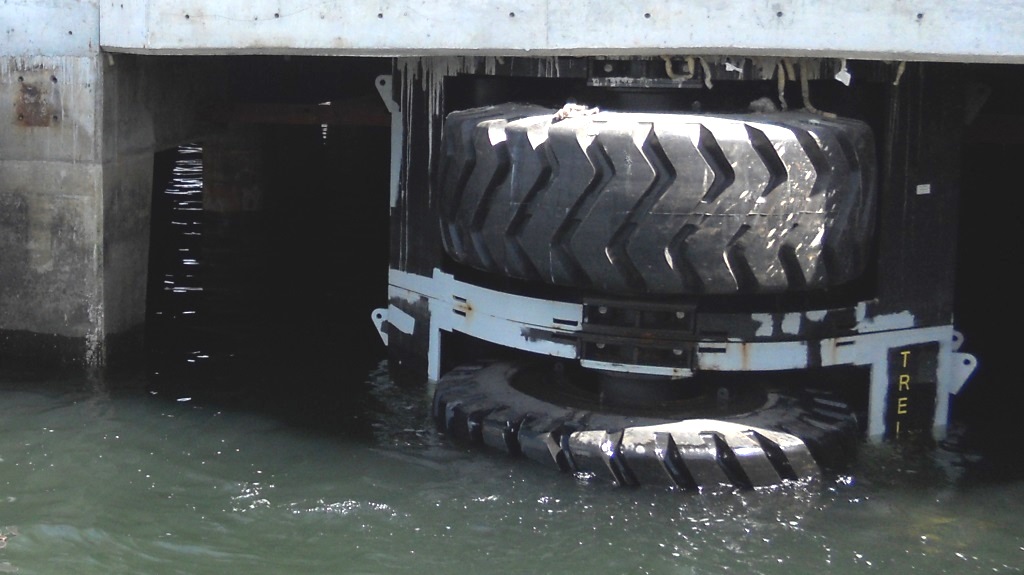 Key Attributes of Wheel Rubber Fender
. Very low rolling resistance
. High energy absorption
. Gentle contact face
. Use singly or in multiple stacks
. Low maintenance casing design
. Stainless steel and composite bearings
. Copes easily with lateral or grazing loading when the vessel move parallel to the wharf
Drawing of Wheel Rubber Fender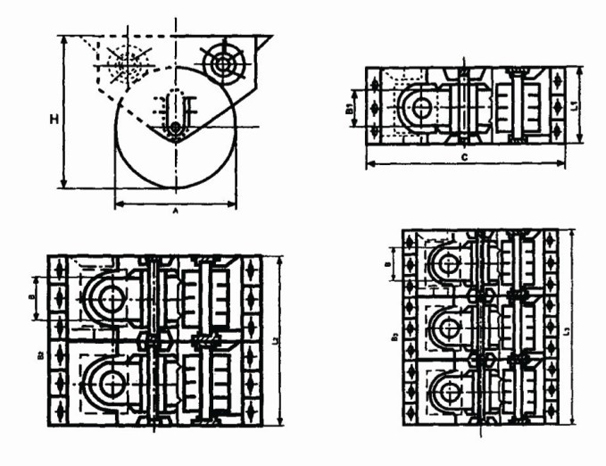 Dimension & Specifications
Type
A (mm)
B (mm)
Max. Deform (mm)
1200×400
1200
400
431
1500×500
1500
500
541
1800×600
1800
600
650
2100×700
2100
700
762
2400×800
2400
800
851
2700×900
2700
900
964
3000×1000
3000
1000
1074
Applications
Lock approaches
Dry-dock entrances and walls
Narrow entries, exits, & corners
Picture of Wheel Rubber Fender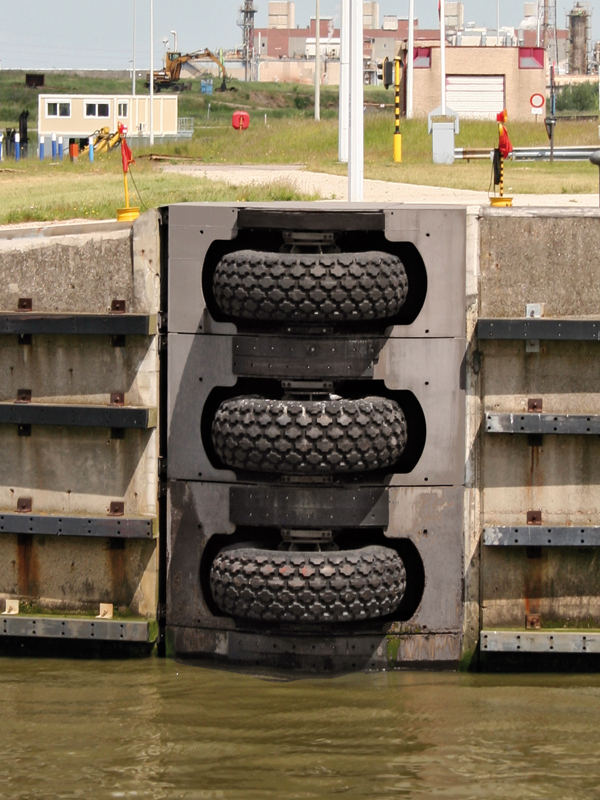 Contact with us now