D Type Rubber Fender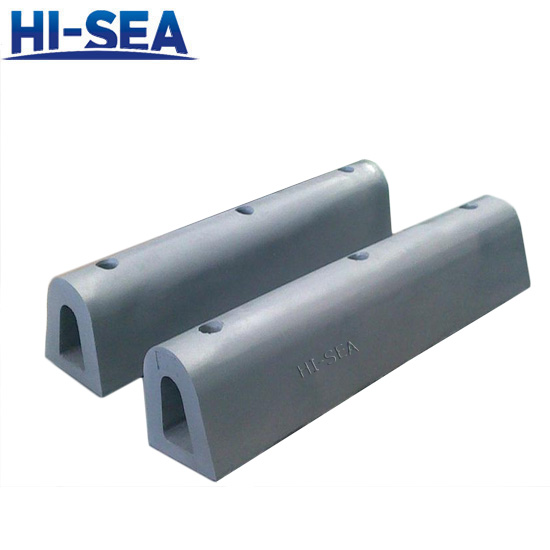 D Type Rubber Fender
Application: D Type Rubber Fenders can be precurve, chamfer and drilled to aid installation at a relatively low cost and can also be cut length required. They provide an excellent barrier against damage from all sizes and shapes of vessels. They are ideal for smaller quays and wharves serving fishing boats, tugs, barges and other work craft.
1. Suitable reaction force, with higher energy absorption than cylindrical rubber fender.
2. Easily for installation.
3. Applicable for frame dock and ships due to the smaller bottom width.
Features:
1. Moderate reaction force and high capability of energy absorption
2. It is vigid in structure and in long service life.
3.It can be replaced easily.
Reasons for Choosing Hi-Sea Marine:
1. Experienced, Reputable Supplier;
2. Supply a Large Range of Marine Equipment;
3. High Quality Products;
4. Reasonable and Competitive Price;
5. Short Delivery;
6. Excellent One-Stop Service;
7. Meet All the Requirements of Customers;
Drawing of D Type Rubber Fender:

| | | | | |
| --- | --- | --- | --- | --- |
| D Type Rubber Fender Model | H(mm) | B(mm) | L(mm) | Holes |
| D100*100*2000 | 100 | 100 | 2000 | 5 |
| D150*150*2000 | 150 | 150 | 2000 | 5 |
| D160*150*2500 | 160 | 150 | 2500 | 6 |
| D200*200*850 | 200 | 200 | 850 | 3 |
| D200*200*900 | 200 | 200 | 900 | 2 |
| D200*200*1000 | 200 | 200 | 1000 | 3 |
| D200*200*1500 | 200 | 200 | 1500 | 3 |
| D250*250*1000 | 250 | 250 | 1000 | 3 |
| D250*250*1500 | 250 | 250 | 1500 | 3 |
| D300*300*850 | 300 | 300 | 850 | 3 |
| D300*360*850 | 300 | 360 | 850 | 3 |
| D300*300*900 | 300 | 300 | 900 | 2 |
| D300*300*1000 | 300 | 300 | 1000 | 3 |
| D300*300*1500 | 300 | 300 | 1500 | 4 |
| D300*360*1000 | 300 | 360 | 1000 | 3 |
| D300*360*1500 | 300 | 360 | 1500 | 4 |
| D400*400*850 | 400 | 400 | 850 | 3 |
| D400*400*1000 | 400 | 400 | 1000 | 3 |
| D400*400*1500 | 400 | 400 | 1500 | 3 |
| D500*500*850 | 500 | 500 | 850 | 3 |
| D500*500*1000 | 500 | 500 | 1000 | 3 |
| D500*500*1500 | 500 | 500 | 1500 | 3 |
D Type Rubber Fender Performance Curve: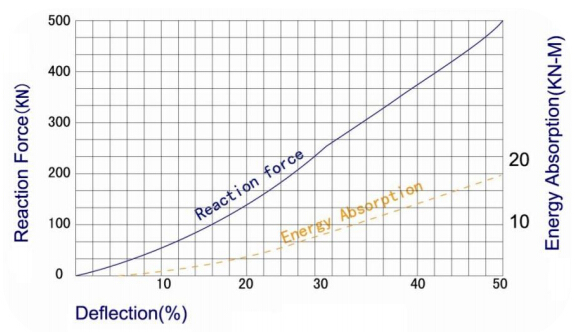 Marine rubber fender in factory ready for shipping: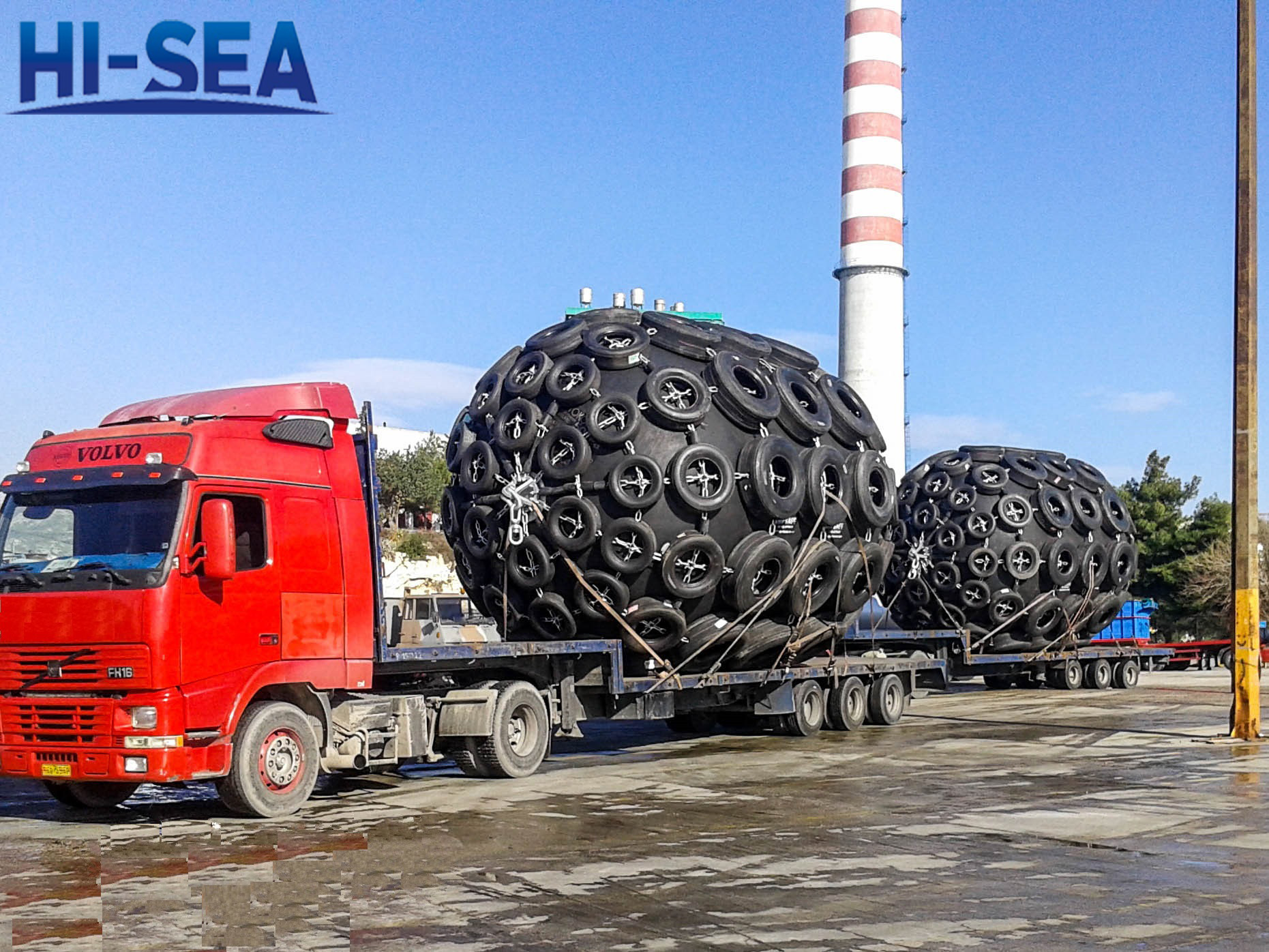 Contact with us now