MARINE & OFFSHORE EQUIPMENT
INDUSTRY EQUIPMENT
STOCK LIST
Foam Filled PU Fender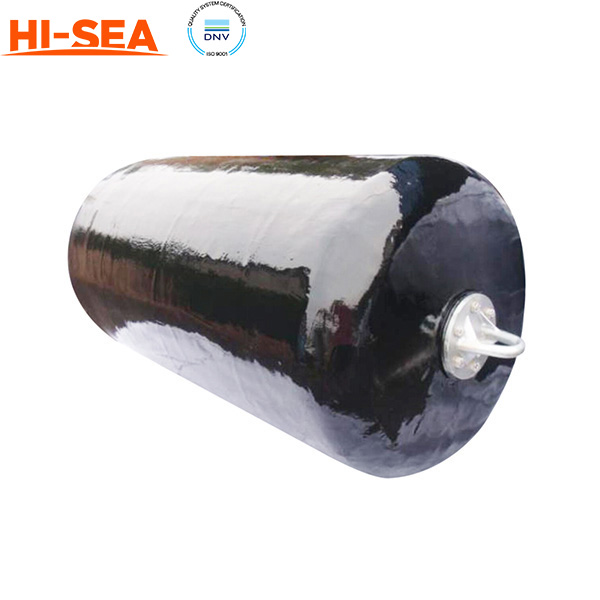 Foam Filled PU Fender
Description:

A foam-filled PU (polyurethane) fender is a type of marine fender designed to provide impact protection and energy absorption for ships, boats, and other vessels. It consists of a durable outer skin made of polyurethane material, which encloses a foam core.
The outer skin of the fender is typically made from high-quality polyurethane that offers excellent resistance to abrasion, UV radiation, and harsh marine conditions. This robust construction ensures long-lasting durability and reliable performance in various marine environments.
The foam core of the fender serves as the main energy absorption component. It is usually made of closed-cell polyurethane foam, which provides buoyancy and resilience. This foam core is designed to compress and deform when subjected to impact forces, absorbing the kinetic energy and reducing the impact transmitted to the vessel and the dock or other structures.
Foam-filled PU fenders offer several advantages over other types of fenders. They have a high energy absorption capacity, allowing them to effectively cushion the impact from berthing ships, minimizing the risk of damage to both the vessel and the dock. Additionally, they have low reaction forces, which means they exert less pressure on the vessel during contact.
These fenders are also known for their low maintenance requirements. The polyurethane outer skin is resistant to corrosion, chemicals, and marine growth, reducing the need for frequent inspections and replacements. The closed-cell foam core is designed to prevent water ingress, ensuring the fender remains buoyant and functional even if the outer skin is damaged.
Foam-filled PU fenders come in various sizes and shapes to accommodate different vessel types and berthing conditions. They can be installed horizontally or vertically and are commonly used in ports, harbors, offshore platforms, and other marine applications.
Drawing and Specification of Foam Filled PU Fender: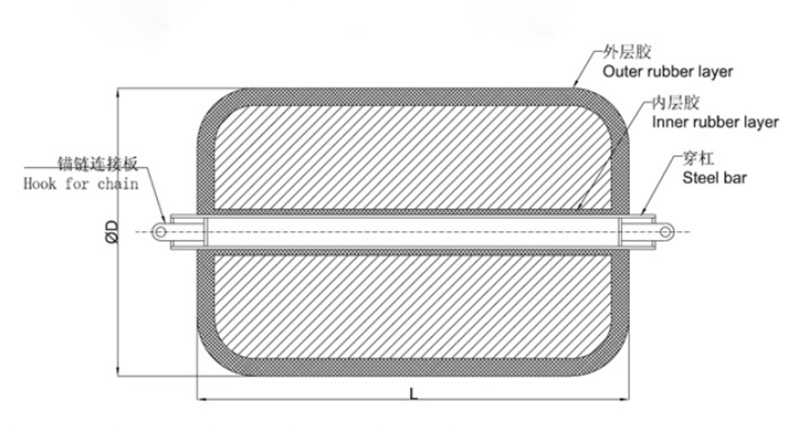 Size

D

L

Compression 60%

Weight

(kg)

Reaction

Force

(KN)

Energy

Absorb

(KN-m)

300x500

300

500

38.8

1.8

11

400x800

400

800

57

2.6

30

500x1000

500

1000

72

8.2

69

600x1000

600

1000

87.7

12.2

100

700x1500

700

1500

164

27.5

200

1000x1500

1000

1500

209

50

410

1000x2000

1000

2000

274

65

552

1200x2000

1200

2000

337

93

812

1200x2400

1200

2400

390

110

953

1350x2500

1350

2500

463

145

1258

1500x3000

1500

3000

624

216

1853

1700x3000

1700

3000

696

273

2386

2000x3500

2000

3500

990

456

3843

2000x4000

2000

4000

1120

506

4593

2200x4500

2200

4500

1402

682

6000

2500x4000

2500

4000

1415

778

6866

2500x5000

2500

5000

1735

992

8558

3000x5000

3000

5000

2060

1422

12858

3000x6000

3000

6000

2470

1702

15400

3300x6500

3300

6500

2956

2248

16692

4300x8500

4300

8500

19012

7398

32000

4500x9000

4500

9000

21520

6732

38000

Other specification can be customize according to users' requirements.
The specification are for your reference, please contact us to customize.
Foam Filled PU Fender with Net:
The tire net wrapped outside the fender can enhance the wear resistance of the fender, thereby prolonging the service life of the fender.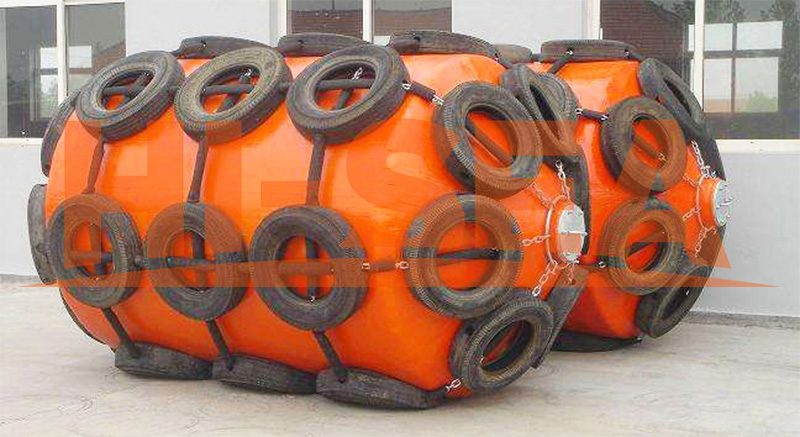 Customize Color According to Users' Needs: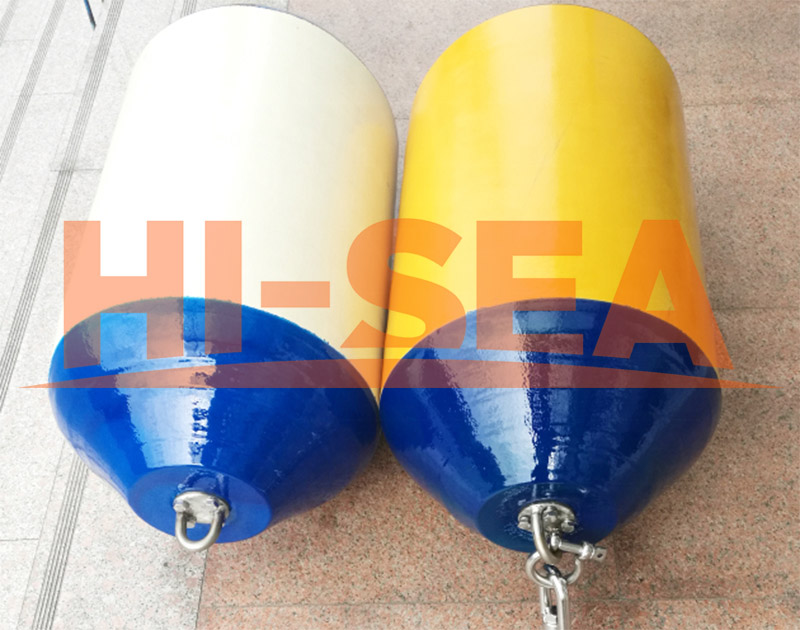 Installation of Foam Filled PU Fender: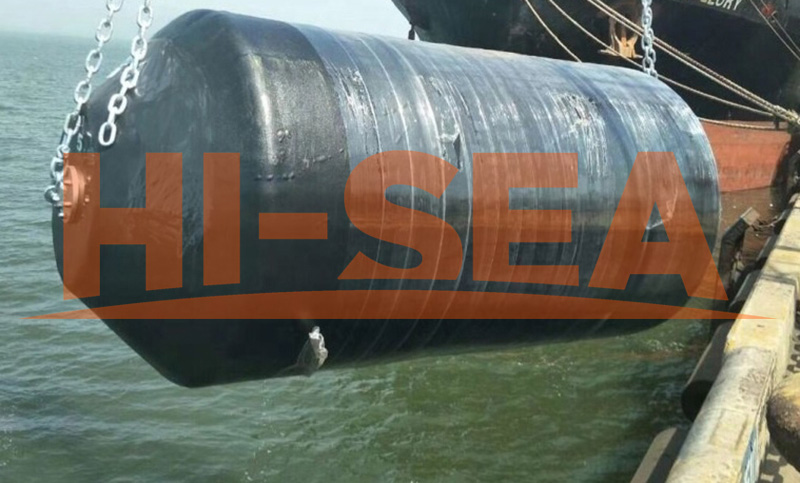 If you need installation fixing parts please contact us.

Application:
Foam filled PU fender is a kind of fender that uses lightweight and high-elastic foam as a buffering medium. It is widely used in ports, offshore and ship berthing operations.
Features:
1. Made of new environmentally friendly materials, with high strength, high elasticity, high adhesion, aging resistance and other properties, and can maximize anti-permeability;
2. The color can be changed by spraying, and it is stronger and more durable than inflatable fenders, and has a longer service life;
3. The fender is made of PU material as the outer protective layer, and the interior is filled with foam material as the buffer medium.
Related products for "Foam Filled PU Fender"
Contact with us now