MARINE & OFFSHORE EQUIPMENT
INDUSTRY EQUIPMENT
STOCK LIST
Sheet Metal Shearing Machine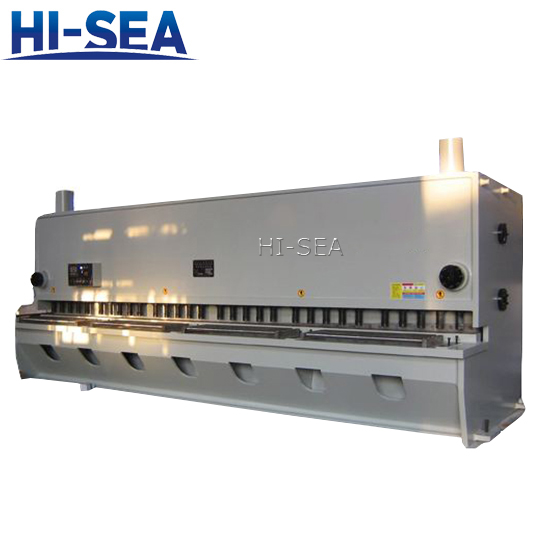 Sheet Metal Shearing Machine
1. Sheet Metal Shearing Machine Preface
This sheet metal shearing machine offer rigid and simple designs for decades of service, it comes standard with high carbon chromium four sided blades that can be surface ground for maximum blade life. This machine has a metal cutting capacity of 14 gauge mild steel, and 18GA stainless steel. The extra long length of the shear is perfect for shearing full sheets the long way.
Built with a fully welded plate steel carriage, the sheet metal shearing machine has very little vibration during the cut which in turn eliminates deformation during the shearing process.
Like all HI-SEA Marine sheet metal shear machinery comes a with industrial grade hydraulic system that has a power requirement of 220 volt, three phase, 60 hertz, the hydraulic shear comes standard with the adjustable back gauge with a positive lock. This is a 120" hydraulic powered sheet metal shearing machine that comes standard with table guides and front arm extensions. This machine is build for years of use in any environment.
2. Specification of Sheet Metal Shearing Machine
The technical parameter is optional, we can accommodate your requirements, please don't hesitate to contact us!
Back Gauge Length 24"
Shear Length 120"
Motor 5 hp
Thickness (SS) 14 ga. (18 ga.)
Strokes Per Minute 20
Front Gauge Length 24"
Blade Angle 2°
Power 220V / 3-phase
Shipping Weight 5,200 lbs.
Minimum Material Thickness 24ga
Shipping Dimensions 150" x 40" x 56"
3. Sheet Metal Shearing Machine Workshop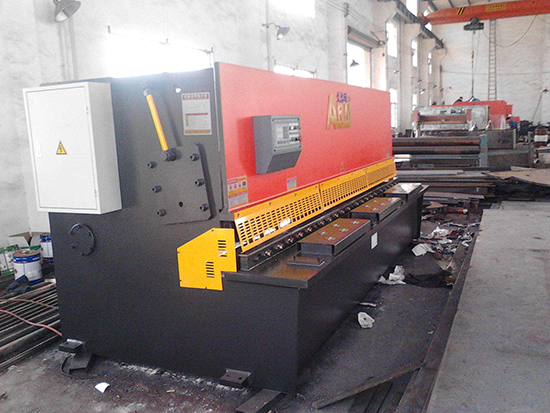 Contact with us now