Manual Sheet Metal Shear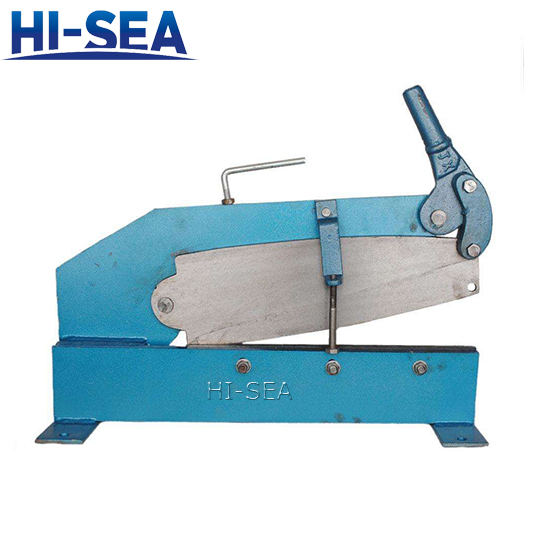 Manual Sheet Metal Shear
1. Manual Sheet Metal Shear Preface
When cutting small pieces of sheet metal most shops don't go to the big heavy permanently mounted equipment. They have a series of small machines that can do smaller tasks faster. The manual sheet metal hear from HI-SEA Marinel fits that description perfectly. It is a bench mounted multi-purpose manual sheet metal shear that has a 12" blade with a throatless design that lets the metal pass though without getting stuck. It is also perfect for those small fabrication shops that do not have a lot of room or space.
For more force out of this manually operated machine the manual sheet metal shear uses a leverage system that is connected to the pull down handle for more efficiency allowing. 187" mild steel to be cut with ease. A convenient material stop is also included for repeatability of cuts.
2. Tchnical Parameters of Manual Sheet Metal Shear
The technical parameter is optional, we can accommodate your requirements, please don't hesitate to contact us!
Shear Capacity Round .236"
Shear Capacity Sheet Steel .187"
Blade Length 12"
Power Manual
Shipping Weight 62 lbs.
Shipping Dimensions 29" x 6.5" x 17.5"
Related products for "Manual Sheet Metal Shear"
Contact with us now