Roller Rubber Fender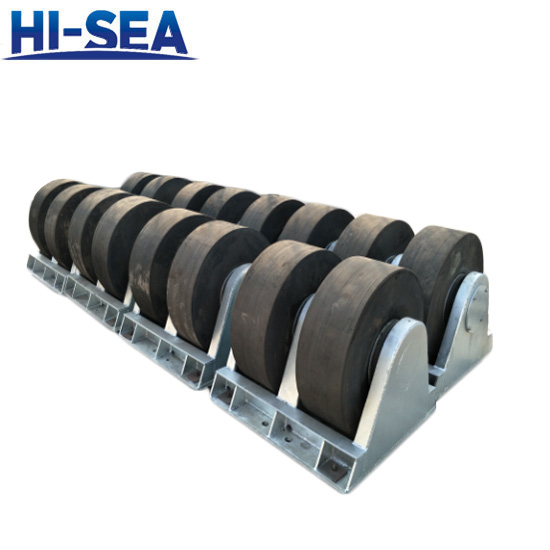 Roller Rubber Fender
Application: Roller Rubber Fenders are commonly installed along the walls of dry docks and other restricted channels to help guide vessels and prevent hull damage. Roller fenders are also used on berth corners and lock entrance where lower energy capacity is required.
1. Roller type rubber fender main character: fender can roll with fender remove, and generate a certain deformation.
2. Roller type fender mainly used in dock, water lock, different limitation water channel, and dock. Sticking out corner etc.
Feature:
1.Widely used in ports and docks;
2.Agile-turning, easy-installation.
Reasons for Choosing Hi-Sea Marine:
1. Experienced, Reputable Supplier;
2. Supply a Large Range of Marine Equipment;
3. High Quality Products;
4. Reasonable and Competitive Price;
5. Short Delivery;
6. Excellent One-Stop Service;
7. Meet All the Requirements of Customers;
Drawing of Roller Rubber Fender:
| | | | |
| --- | --- | --- | --- |
| Specification | Usually Maximum(mm) | Usually Maximum Burthen (T) | Energy Absorption (T-m) |
| D1-060-20 | 125 | 7 | 0.25 |
| D1-075-25 | 157 | 11 | 0.48 |
| D1-090-30 | 184 | 15 | 0.88 |
| D1-120-40 | 260 | 27 | 1.96 |
| D1-150-50 | 325 | 43 | 3.84 |
| D1-180-60 | 390 | 62 | 6.63 |
| D1-210-70 | 455 | 84 | 10.7 |
| D1-240-80 | 520 | 110 | 15.7 |
| D2-060-20 | 125 | 14 | 0.5 |
| D2-075-25 | 157 | 21 | 1.0 |
| D2-090-30 | 184 | 31 | 1.7 |
| D2-120-40 | 260 | 55 | 3.9 |
| D2-150-50 | 325 | 86 | 7.7 |
| D2-180-60 | 390 | 124 | 13.3 |
| D2-210-70 | 455 | 169 | 21.0 |
| D2-240-80 | 520 | 220 | 32.0 |
| D3-060-20 | 125 | 21 | 0.7 |
| D3-075-25 | 157 | 32 | 1.4 |
| D3-090-30 | 184 | 46 | 2.5 |
| D3-120-40 | 260 | 82 | 6.0 |
| D3-150-50 | 325 | 128 | 11.0 |
| D3-180-60 | 390 | 185 | 20.0 |
| D3-210-70 | 455 | 252 | 32.0 |
| D3-240-80 | 520 | 329 | 47.0 |
Standard Size of Roller Rubber Fender Type D1
| | | | | | | |
| --- | --- | --- | --- | --- | --- | --- |
| Specification and size \Item | A | B | C | D | E | F |
| D1-060-20 | 600 | 200 | 320 | 110 | 420 | 695 |
| D1-075-25 | 750 | 250 | 400 | 140 | 510 | 870 |
| D1-090-30 | 900 | 300 | 480 | 165 | 610 | 1040 |
| D1-120-40 | 1200 | 400 | 640 | 220 | 820 | 1380 |
| D1-150-50 | 1500 | 500 | 800 | 275 | 1010 | 1740 |
| D1-180-60 | 1800 | 600 | 960 | 330 | 1210 | 2080 |
| D1-210-70 | 2100 | 700 | 1155 | 385 | 1410 | 2440 |
| D1-240-80 | 2400 | 800 | 1280 | 440 | 1610 | 2770 |
Standard Size of Roller Rubber Fender Type D2
| | | | | | | |
| --- | --- | --- | --- | --- | --- | --- |
| Specification and size \Item | A | B | C | D | E | F |
| D2-060-20 | 600 | 200 | 320 | 110 | 770 | 695 |
| D2-075-25 | 750 | 250 | 400 | 140 | 935 | 870 |
| D2-090-30 | 900 | 300 | 480 | 165 | 1120 | 1040 |
| D2-120-40 | 1200 | 400 | 640 | 220 | 1500 | 1380 |
| D2-150-50 | 1500 | 500 | 800 | 275 | 1850 | 1740 |
| D2-180-60 | 1800 | 600 | 960 | 330 | 2215 | 2080 |
| D2-210-70 | 2100 | 700 | 1155 | 385 | 2590 | 2440 |
| D2-240-80 | 2400 | 800 | 1280 | 440 | 2950 | 2770 |
Marine rubber fender in factory ready for shipping: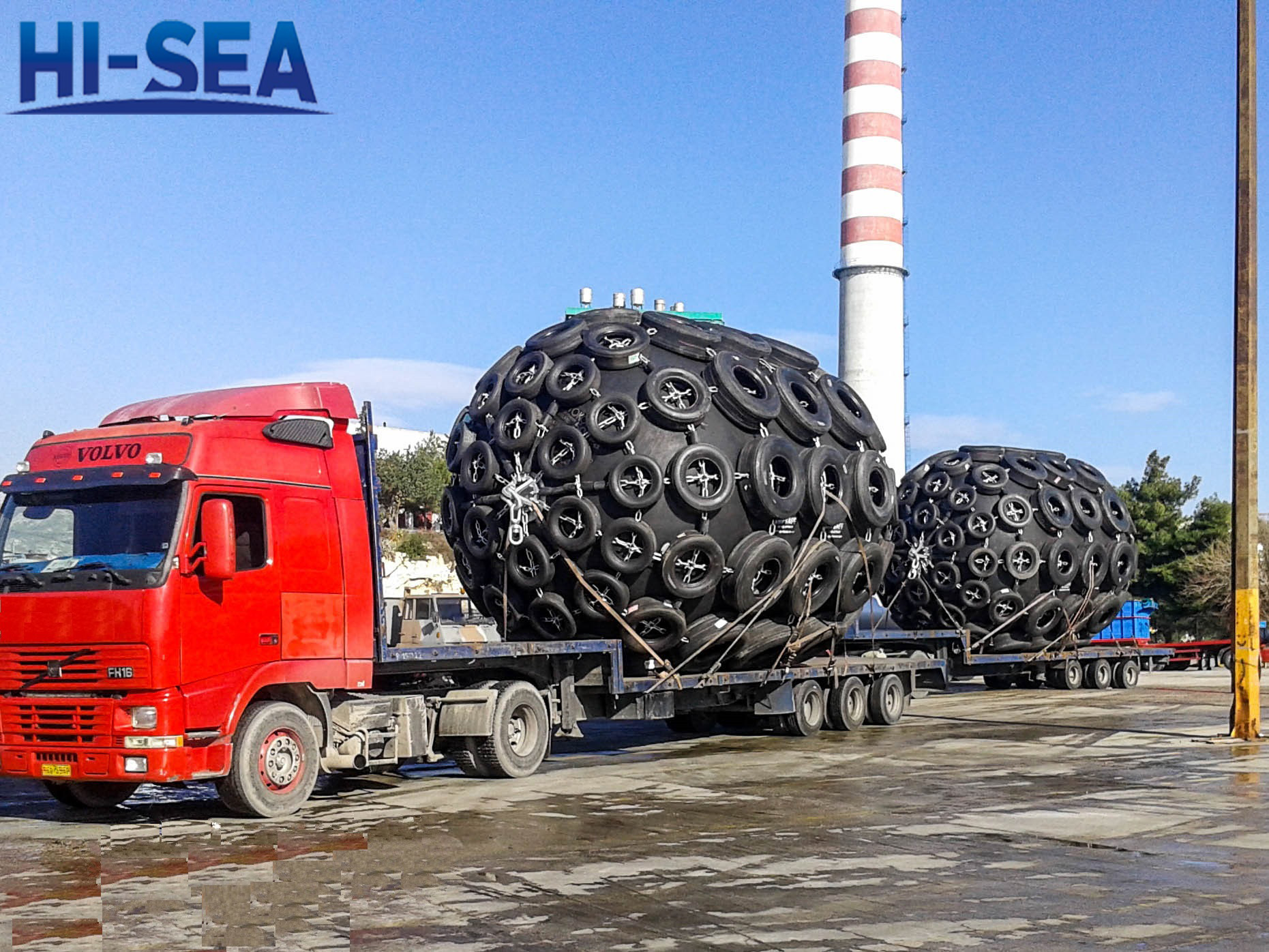 Contact with us now