Portable numerical control cutting machine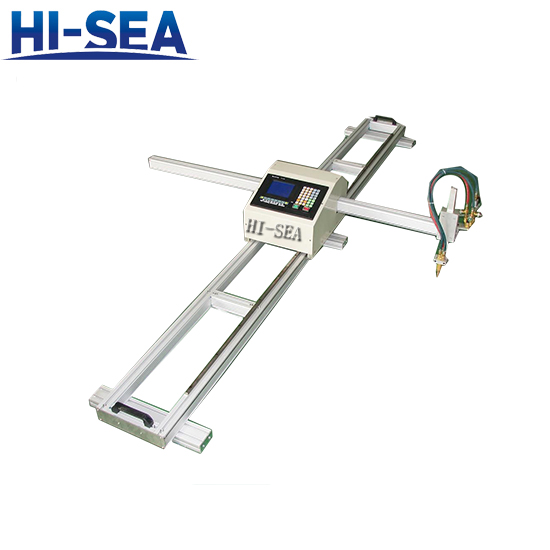 Portable numerical control cutting machine
Product description:
1. It uses flow linear shape, integrated aluminum alloy longitudinal rail and double handle design to make the body more beautiful and light, and easy to operate.
2. Because of the CNC programming, it can cut complex graphics in any plane.
3. The structure of the machine is reasonable in design, small in size, light in weight, and it can be moved freely without occupying a fixed site.
Application:
It is widely used in sheet metal cutting and cutting operations in industries such as automobiles, ship building, construction machinery, and pressure vessels.
Technical Parameters:
Effective cutting range

(WxL)(mm)

1200x2000

1500x3000

1500x5500

Input voltage (V)

220V

220V

220V

frequency

50H

50H

50H

power

180W

180W

180W

Display size

LCD7

LCD7

LCD7

Free cutting speed(mm/min)

0-3000

0-3000

0-3000

Flame cutting speed(mm/min)

6-750

6-750

6-750

Beam length(mm/min)

1700

2200

2200

Longitudinal guide length(mm)

2500

3500

6000

cutting method

Flame or plasma

Flame or plasma

Flame or plasma

Optional gas

Acetylene, propane, gas

Acetylene, propane, gas

Acetylene, propane, gas
Contact with us now