MARINE & OFFSHORE EQUIPMENT
INDUSTRY EQUIPMENT
STOCK LIST
Trolley type CNC intersecting wire cutting machine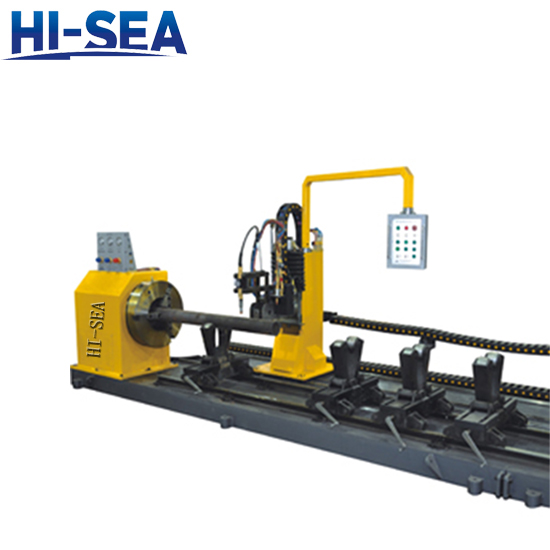 Trolley type CNC intersecting wire cutting machine
Product description:
1. The multi-axis steel pipe intersecting wire cutter has the functions of gas cutting and plasma cutting.
2. A combination of graphics and data for human-machine dialogue
3. There is a parameter saving function after each cut, which is beneficial to data management.
The scope of Application:
Widely used in construction, ship building, power, petrochemical, metal processing and other industries.
Technical parameters:
| | |
| --- | --- |
| Cutting pipe outer diameter(mm) | 60-1000 |
| Maximum load(Kg) | 5000 |
| Cutting thickness(mm) | 5-80 |
| Material | Low-carbon steel(Plasma cutting machine for stainless steel and aluminum alloy) |
| Flame cutting speed(mm/min) | 100-750 |
| Plasma cutting speed(mm/min) | 500-2000 |
| Control axis number | 5 axes, 6 axes, 7 axes |
| Cutting methods | Oxygen + acetylene, oxygen + propane, air plasma, etc. |
| voltage(V/Hz) | AC380/50 |
Contact with us now