MARINE & OFFSHORE EQUIPMENT
INDUSTRY EQUIPMENT
STOCK LIST
Marine Oil Cooler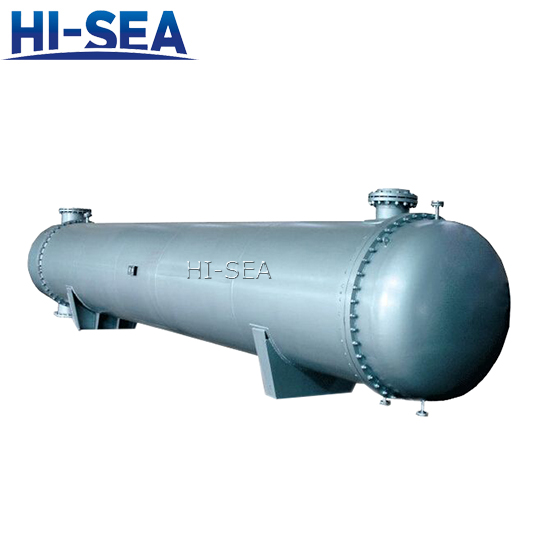 Marine Oil Cooler
1. Marine Oil Cooler Preface
This marine oil coolers have been the first choice of coolers for many marine engine and transmission manufacturers. The unique tube stack design manufactured by HI-SEA Marine helps to prevent build up of sediments and growth from occurring within the tubes whilst minimising erosion. For vessels operating in shallow or brackish water, we can also supply the marine oil coolers fitted with our 70/30 CuNi tube stack or a Titanium tube stack to improve the length of operational service of the Oil Cooler. Our larger coolers feature leak detection rings as standard which will enable a maintenance engineer to see a leaking O Ring before the oil and water circuits mix.
2. Marine Oil Cooler Specification
The technical parameter is optional, we can accommodate your requirements, please don't hesitate to contact us!
Duty range - 3kW to 750kW (subject to flow rate and temperatures)
Sea Water Flow - 20 L/min to 800 L/min (Subject to number of tube-side passes)
High pressure designs available upon request
3. Marine Oil Cooler Features
(1) 90/10 Cupro-Nickel tubes as standard and 70/30 Cupro-Nickel or Titanium tubes available for polluted waters
(2) Naval Brass tube plates as standard with option for 90/10, 70/30 or Titanium.
(3) Aluminium shells Gun Metal (bronze) headers
(4) Nitrile seals (Viton seal are available for applications where operating temperatures exceed 100ºC)
(5) Quick delivery times available for most products
Contact with us now