Hydraulic Roll Forming Machine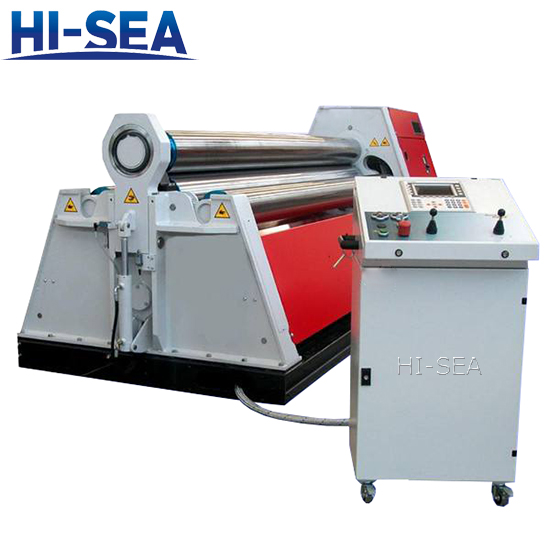 Hydraulic Roll Forming Machine
1. Hydraulic Roll Forming Machine Description
The hydraulic roll forming machine can pre-bend the ends of plate, feed steel plate just one time, and then to pre-bend the ends of plate, roll the workspace to drums shape, don't need to return. The working up roller is the main drive roller, the down rollers and side roller use hydraulic drive to do elevate movement. And move controlled by computer, horizontal adjust automatic, show by screen, the synchromesh accuracy attached ±0.2mm. Turnover and resume of flip-bearing used hydraulic to drive. Installed balance system on the ends of up roller, so it's easy to unload work piece. Adopt mobile independence operator table, so can operator at any time and any place, the machine has safety interlock device. For a world it has high technology, overall function, high accuracy and easy to operator. So it's the model rolling machine, it's the first choice in energy, transport, fossil oil, chemical, shipbuilding, steel and some other industries.
This machine composed of four working rollers, left and right rack of machine, base board, rolling rhombus tube function, turnover part, device part, sensor part, hydraulic system, electrical system and so on.
2. Mechanical Part of Hydraulic Roll Forming Machine
Working roller is the main part of device. The material choice steel 50Mn, and stand every standard very serious. These can ensure the comprehensive mechanical performance.
The base board and rock as the main parts of device, use wield structure. Do anneal treatment comply with arts standard; this can eliminate internal stress, so it has enough strength and steel performance. It can work on full load state.
Up roller is the main drive roller, the motor drive with the help of speed reducer. The output spindle of motor installed braking device, so it can ensure fixed position accuracy. All above these ensure the whole body has enough strength, the main joints connector with key and melt, so it's easy to install and repair.
The down roller and side rollers do elevating movement drive by the ends oil vat. The ends bearings use axis adjustable roller bearings. Elevating synchronization controlled by computer. The turnover side of up roller installed turnover oil vat, the ends of up roller installed balance mechanism, so it's easy to unload the work piece.
3. Technical Parameters of Hydraulic Roll Forming Machine
The technical parameter is optional, we can accommodate your requirements, please don't hesitate to contact us!
The thickness of coiled plate: 10mm
Pre-bend thickness: 8 mm
The width of the coiled plate: 2500mm
Min diameter of the max model: 800mm
Yielding limit of plate: 245Mpa
Diameter of up roller: 330mm
Diameter of down roller: 310mm
Diameter of side roller: 230mm
Rolling speed: about 4m/min
Hydraulic system pressure: 18Mpa
Main motor power: 15Kw
Machine weight: 14.5T
4. Hydraulic Roll Forming Machine Workshop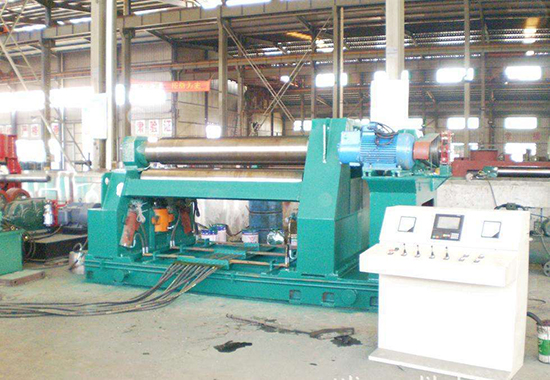 Related products for "Hydraulic Roll Forming Machine"
Contact with us now