Hydraulic Plate Rolling Machine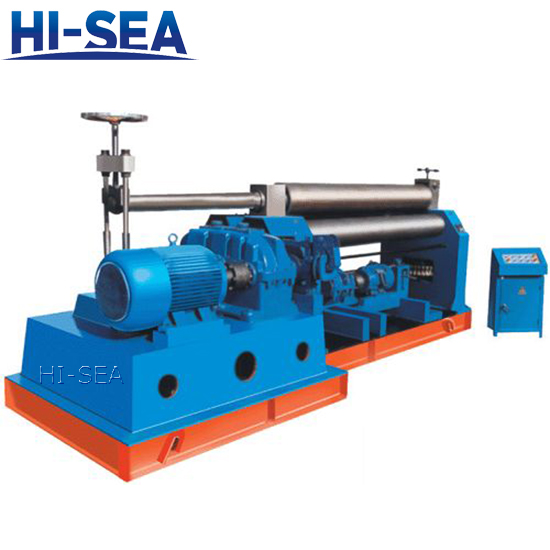 Hydraulic Plate Rolling Machine
1. Hydraulic Plate Rolling Machine Description
This device is operated entirely by an industrial grade hydraulic system. A 2 hp 220 volt three phase motor controls the system which runs the movement of the back roll as well as the rolling of all three forming rolls.
Since all three rolls are driven, this cuts down on forming time that the operator has to spend on each job. The operation of the hydraulic plate rolling machine is all done on a convenient foot pedestal. Once the pinch is set the foot pedal contains forward and reverse pedal as well as buttons to control the up and down movement of the back roll. A digital readout is also provided to identify the position of the back roll as well. If you have projects that need to form cones, the machine has an optional coning attachment available. For safety, it has emergency stop cable on the front and back of the machine.
Certificates of hydraulic plate rolling machine: CE and ISO are approvable.
2. Hydraulic Plate Rolling Machine Main Parameters
The technical parameter is optional, we can accommodate your requirements, please don't hesitate to contact us!
Forming Width 48"
Roll Speed 5.85 rpm.
Upper Roll Dia. 4.75"
Roll Adjustment Back Hydraulic
Minimum Forming Dia 7.125"
Motor 2 hp
Capacity (Mild Steel) 9 ga. (.150")
Power 220V / 3-phase
Shipping Weight 3,740 lbs.
Shipping Dimensions 60" x 37" x 11"
3. Workshop of Hydraulic Plate Rolling Machine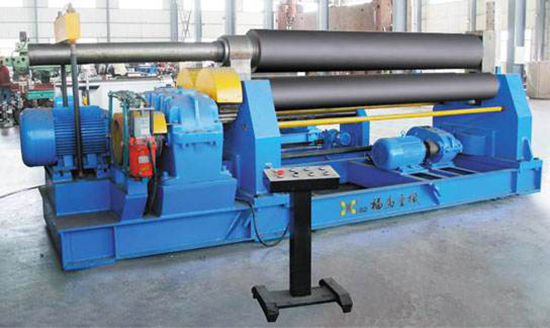 Related products for "Hydraulic Plate Rolling Machine"
Contact with us now