MARINE & OFFSHORE EQUIPMENT
INDUSTRY EQUIPMENT
STOCK LIST
Tungsten Halogen Flood Light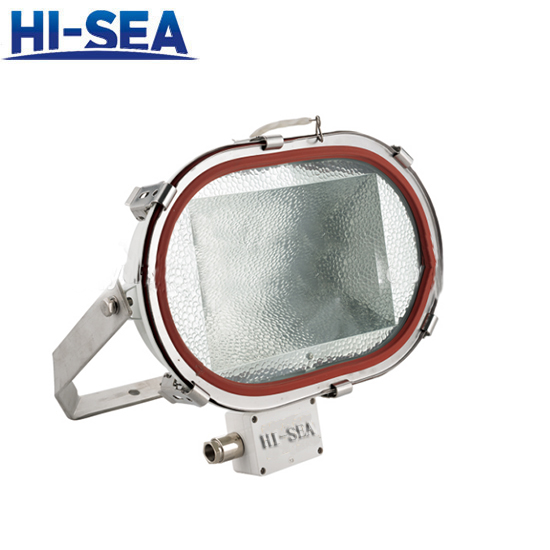 Tungsten Halogen Flood Light
The Scope of Application:
Applicable to all kinds of ships, docks, port terminals, dump yards and stadiums for outdoor lighting
Product Characteristic:
The tungsten halogen cycle eliminates the blackening of the bulb, the filament operating temperature and light efficiency can be greatly improved, and the lamp life is also extended accordingly. Tungsten halogen lamp has higher illumination and better color rendering. The appearance is compact, beautiful and small. Good sealing performance, strong corrosion resistance, can be adjusted upwards by 90° and downward by 45°.
Production Authentication:
Approved by the CCS
Conform to International IEC Norm and National Standard GB7000.7-2005
Conform to GRADE ENTRY NORMS FOR STEEL SHIPS
Product Specification:
Type

Voltage

Power

Luminous flux

Illuminant

Weight

TG4

110V/60HZ

500W

8500

Tungsten halogen lamp

6kg

1000W

22000

TG5

220V/50HZ

250W

26000

High-pressure sodium lamp

8kg

400W

47000

TG6

220V/60HZ

250W

20500

Metal halide lamp

400W

36000
Drawing of Tungsten Halogen Flood Light TG11: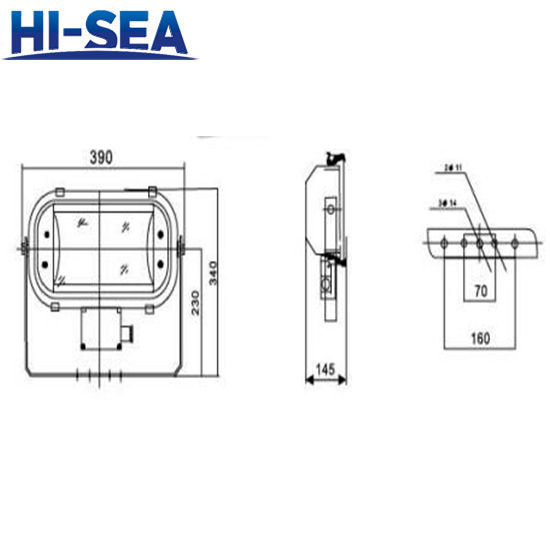 Photo of Tungsten Halogen Flood Light TG4: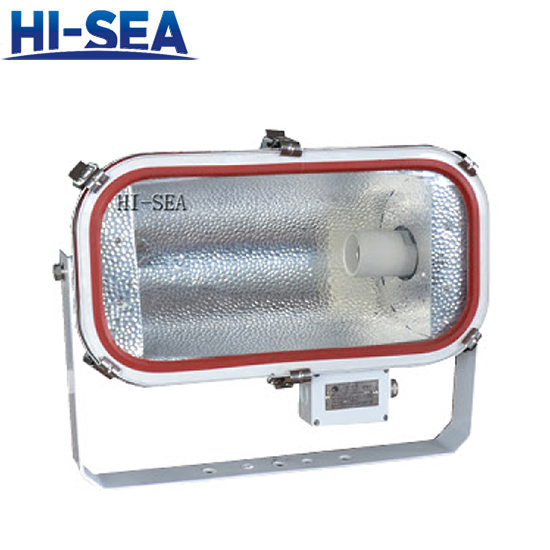 Drawing of Tungsten Halogen Flood Light TG4: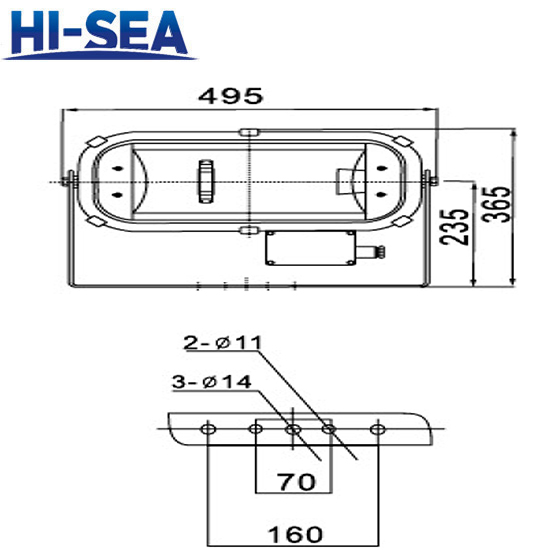 Contact with us now