MARINE & OFFSHORE EQUIPMENT
INDUSTRY EQUIPMENT
STOCK LIST
Aluminum Suez Canal Searchlight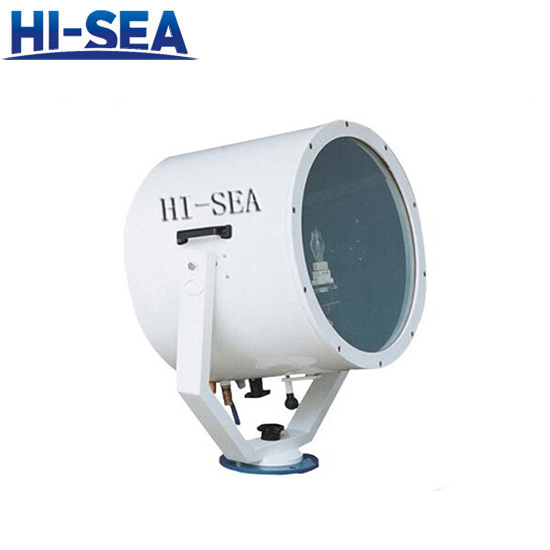 Aluminium Suez Canal Searchlight
The Scope of Application:
Suitable for search and lighting of the Suez Canal and narrow waterways, night flights, and obstacles to the surface
Product Characteristic:
The lamp body is made of high quality aluminum alloy. Light weight. The lampshade is made of high quality tempered glass. Double bulb structure design, built-in transfer switch, can switch between bulbs without power off. There is a safety exhaust valve under the lamp to ensure the balance of the air pressure inside and outside the lamp. The Suez Canal searchlight has parallel light-beam, far illumination distance.
Production Authentication:
Conform to GRADE ENTRY NORMS FOR STEEL SHIPS and the request of SUEZ CANAL NAVIGATION RULES
Product Detail:
Voltage: 220V/50Hz, 220V/60Hz
Illuminant: tungsten halogen light
Lamp holder: GY16
Power: 2000W, 3000W
Protection Class: IP56
Weight: 29kg
Drawing of Suez Canal Searchlight: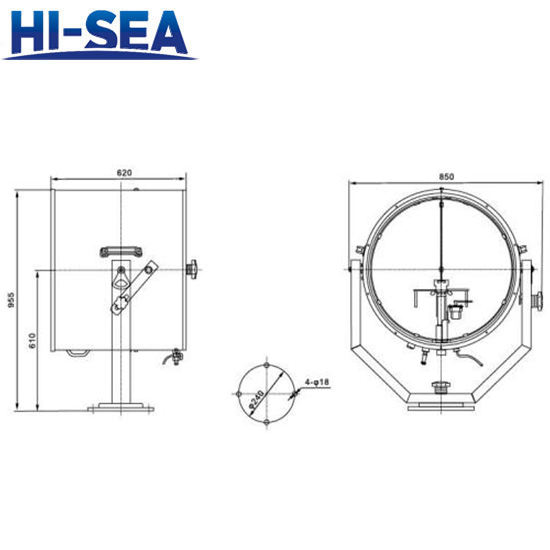 Photo One of Suez Canal Searchlight: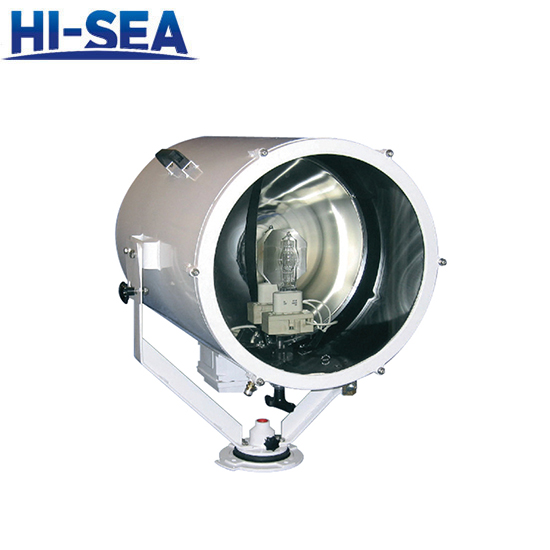 Photo Two of Suez Canal Searchlight: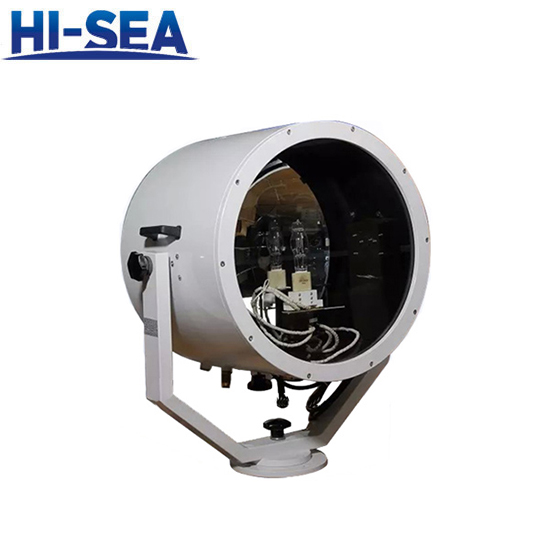 Contact with us now