NB-270SDInverter Gas Shielded Welding Machine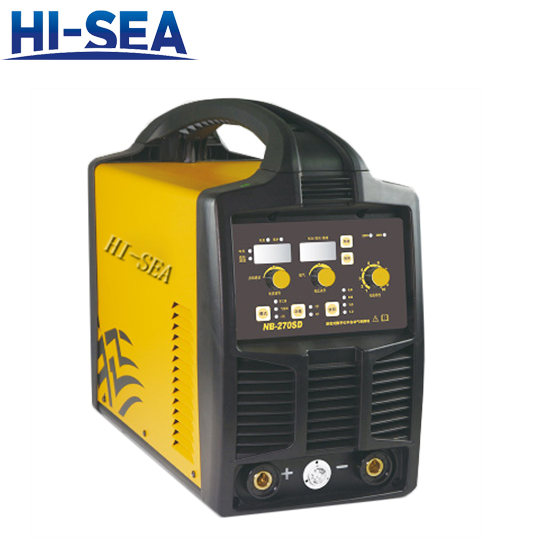 NB-270SD Inverter Gas Shielded Welding Machine
Product description:
1. Dual power supply (AC220V/AC380V) automatic switching.
2. Combine Gas shielded welding and manual welding
3. The control panel is digitally controlled and fully functional.
4. In welding operations, the NB-270SD provides 30 to 270 amps of pure power.
Application:
1. NB-270SD is suitable for various welding operations in light industry and industry.
2. Adapts to a variety of complex operating environments in life and production.
Technical parameters:
| | |
| --- | --- |
| Type | NB-270SD |
| Input voltage(V) | 220/380 |
| Rated input capacity(kVA) | 13 |
| Output no-load voltage(V) | 58 |
| Current adjustment range(A) | 30-270 |
| 40℃ 30%load duration output current(A) | 270 |
| 40℃ 100% load duration output current (A) | 160 |
| Net weight (kg) | 16 |
| Dimensions :Lx W x H (mm) | 485x245x380 |
| Base materials | Carbon steel、low alloy steel、stainless steel |
| Plate thickness(mm) | 0.8-6.0 |
| Wire diameter (mm) | 0.8-1.0 |
Contact with us now