MARINE & OFFSHORE EQUIPMENT
INDUSTRY EQUIPMENT
STOCK LIST
Inverter gas shielded welder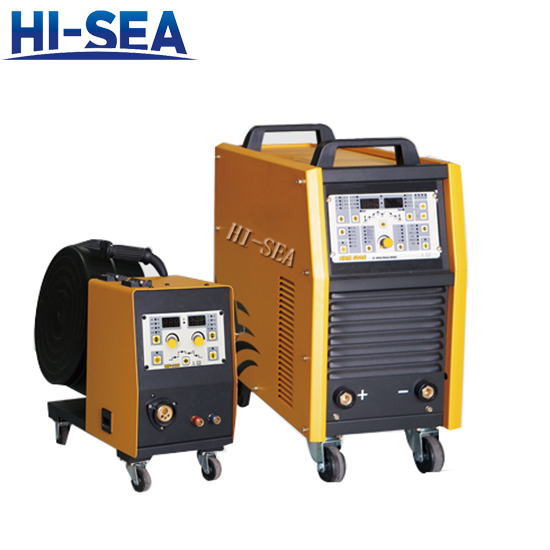 Inverter Gas Shielded Welder
Product description:
1. Welding spatter is small, and the weld bead is beautiful
2. Fully digital waveform control technology, good penetration, small splash and high dynamic characteristics.
3. Uniform technology, full-diameter welding. After the preset wire feed speed, the welding voltage is automatically matched.
4. -20 ° C to 40 ° C normal start-up operation.
Function:
1. Single pulse gas shielded welding
2. Double pulse gas shielded welding
3. Short circuit transition gas shielded welding
Technical parameters:
| | |
| --- | --- |
| Type | NBM-500E |
| Input voltage(V) | 380 |
| Rated input capacity(kVA) | 27.5 |
| Output no-load voltage(V) | 78 |
| Current adjustment range(A) | 40-500 |
| 40℃ 60%load duration output current(A) | 500 |
| 40℃ 100% load duration output current (A) | 387 |
| Net weight (kg) | 50 |
| dimensions:L x W x H(mm) | 654x322x671 |
| materials | Carbon steel、stainless steel、low alloy steel |
| Wire diameter (mm) | 0.8-1.6 |
Contact with us now