Manual Release Spring Towing Hook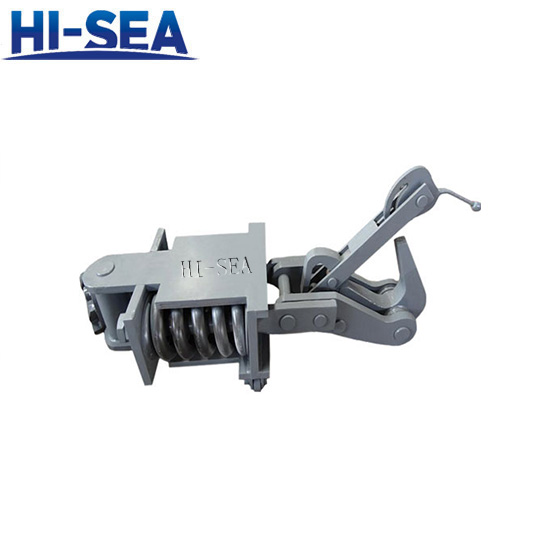 Manual Release Spring Towing Hook
Application: Manual Release spring towing hook is used for emergency towing and port towing. It enables ships to be towed safely under tough working conditions and allows the towing line to be released under slack or full safe working load. This towing hook reduces the labor intensity of workers, improve the labor efficiency, safety and reliability when the ships or dock face emergency and need releasing the mooring line immediately.We supply various types of marine towing hooks. For more information, please do not hesitate to contact us.
Specification:
Type: Spring Type
SWL: 16KN to 400KN
Usage: Mooring and Towing
Application: harbor, dock, vessel, ship
Material: Steel
Color: Grey, Red, Black etc. as Required
Customized Products according to Customer's Requirements
Applied Standard: ISO1704-2007, IACSW18 and W22, API-2F(U.S.A), Rules of Classification Society, GB/T 549-1996(China) and other non-standard products in order to meet customer's special requirements.
Approved Societies: Approved by 11 International Classification Societies such as ABS, CCS, BV, GL, RS, DNV, KR etc.; ISO Quality Management System ISO9001-2000, API-Q1 Quality and ISO/CD14690(HSE) management system have been separately approved by API(USA), CSQA(China) and QSMSCC(China)
Drawing of Manual Release Spring Towing Hook: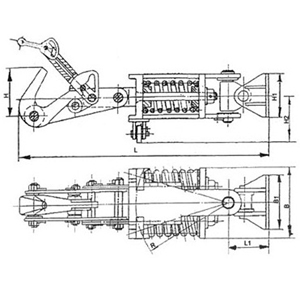 | | | | | | | | | | |
| --- | --- | --- | --- | --- | --- | --- | --- | --- | --- |
| Max.load(KN) | L | L1 | B | B1 | H | H1 | H2 | R | Weight(KG) |
| 16 | 822 | 145 | 232 | 150 | 180 | 150 | 157 | 309 | 56.6 |
| 25 | 916 | 142 | 260 | 130 | 190 | 130 | 141 | 345 | 83.7 |
| 40 | 1180 | 184 | 330 | 208 | 270 | 228 | 189.5 | 445 | 177.9 |
| 63 | 1411 | 196 | 342 | 200 | 284 | 160 | 192 | 563 | 267.9 |
| 100 | 1710 | 253 | 410 | 260 | 376 | 250 | 256.5 | 684 | 558.1 |
| 160 | 1936 | 270 | 458 | 320 | 400 | 210 | 261 | 741 | 646.9 |
| 220 | 2448 | 324 | 560 | 310 | 490 | 300 | 310 | 952 | 1269.1 |
| 320 | 2128 | 315 | 590 | 342 | 430 | 280 | 332 | 828 | 1058.8 |
| 400 | 2259 | 330 | 640 | 320 | 472 | 300 | 355 | 880 | 1340.1 |
Marine towing hook in factory: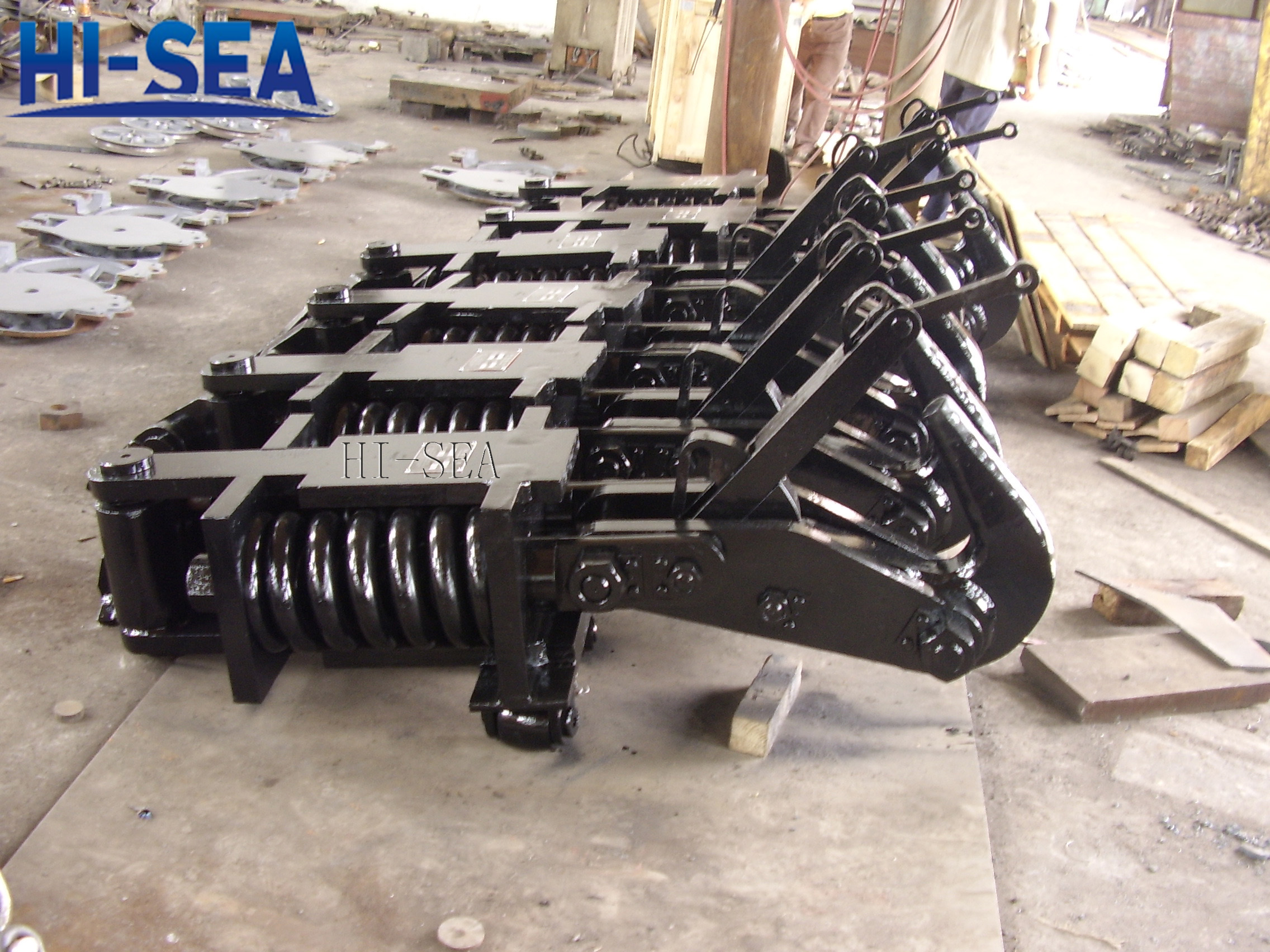 Contact with us now