MARINE & OFFSHORE EQUIPMENT
INDUSTRY EQUIPMENT
STOCK LIST
Flame arresting
Flame arresting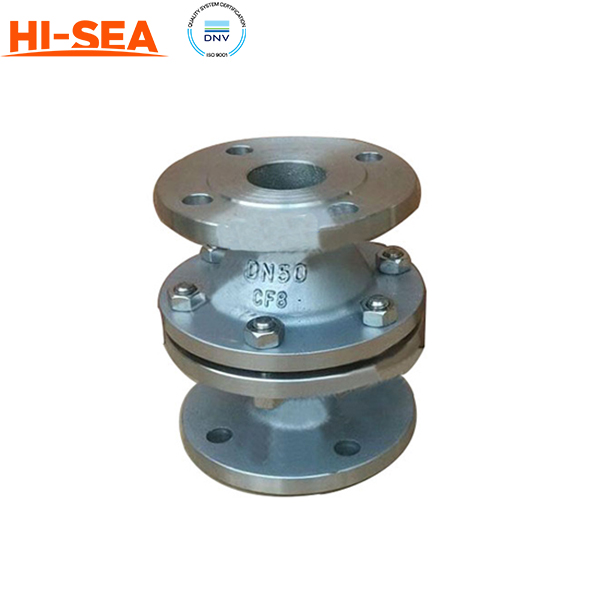 Description
Pipeline Fire safety devices applicable to the petrochemical, chemical industry, light industry and other industries combustible gas transportation process. I plant manufacturing Pipeline Fire is made after a rigorous the flame arresting theory design and precision processing machinery and equipment dedicated. Resistance deflagration and resistance detonation two categories can be divided according to fire resistance and fire retardant grade.
Structural Design
Products offered by the two parts of the core member and the housing, the core member is a core, ultra-thin stainless steel band composed of two layers, one being pressed into a wave-N-shaped, the other it is a flat strip tightly entwined around the center. Numerous end face so as to constitute a small triangle straight through the flow channel, and the core pieces of the internal structure of a cross bracket (or in the surface pressure on the Y-shaped frame) so as to enhance the robustness of the core parts, to avoid the media are core pieces are lit the explosion generated pressure to break up. Media through the narrow channel from the triangle, the flame arresting is precisely to prevent the spread of flame in the pipeline through which the principle of the "wall effect" Rain of Fire wall collision energy conversion, lower the temperature. From this principle in the design of the height of the triangle hole to prevent the passage of flame. Flow channel length plus enough to absorb the heat of the flame to extinguish it in the core member, to avoid the possibility of the gas at the other end of the core member is recrudescence.
Applicability
Pipeline transporting flammable gas flare systems, vapor recovery system, furnace fuel gas pipe-line, the gas purification system,coal mine gas drainage system and acetylene, hydrogen gas system.
Installation And Maintenance
The Pipeline Fire and piping connections can be installed horizontally can also be mounted vertically. Periodic inspection, Once clogged, the application of high-pressure steam, compressed air, or organic solvent cleaning, such as the discovery of the core pieces of mechanical damage or corrosion medium, should be replaced immediately.
Related products for "Flame arresting"
Contact with us now