Fender for Dock Corner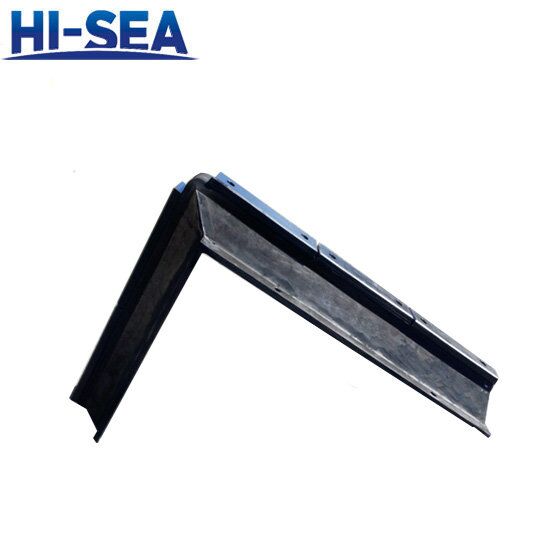 Fender for Dock Corner
Overview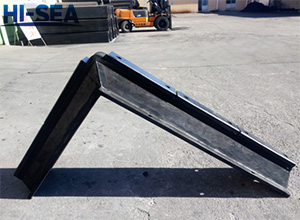 The Corner Rubber Fender is a 90°angle vertical "V" shape rubber fender. This type of fender is commonly used for exposed corners or edges to decrease the vessel damages during approaching the corners or coming to the berths.
The strong and springy structure make sure the long service life and protect the vessels and ships to damage. And can be absorbed the greatest impossible shock of floating vessels without any damage of structure.
Corner Rubber Fender can do different sizes and angle according to users' requirement.
Key Features
. High quality robust durable fender
. Simple design and easy to install, maintain
. Protect exposed edges and corner
. High absorb resistance and long service life
Drawing of Corner Rubber Fender

Specifications List
| | | | | | | | | | | | | | |
| --- | --- | --- | --- | --- | --- | --- | --- | --- | --- | --- | --- | --- | --- |
| Specification | H | L | A | P | a | C | d | e | f | J | T | h | MD |
| 150H × 500L | 150 | 500 | 300 | 200 | 240 | 75 | 25 | 55 | 95 | 98 | 22.5 | 16.5 | M 22 |
| 200H × 750L | 200 | 750 | 400 | 350 | 320 | 100 | 29 | 75 | 105 | 130 | 35.0 | 30.5 | M 24 |
| 250H × 750L | 250 | 750 | 500 | 350 | 410 | 100 | 34 | 90 | 125 | 164 | 37.5 | 20.5 | M 27 |
| 250H × 1000L | 250 | 1000 | 500 | 550 | 410 | 150 | 34 | 90 | 125 | 164 | 37.5 | 20.5 | M 27 |
Applications
. Harbor corner
. Turning bitts
. Dry dock entrances
. Wharf heads
Installation Picture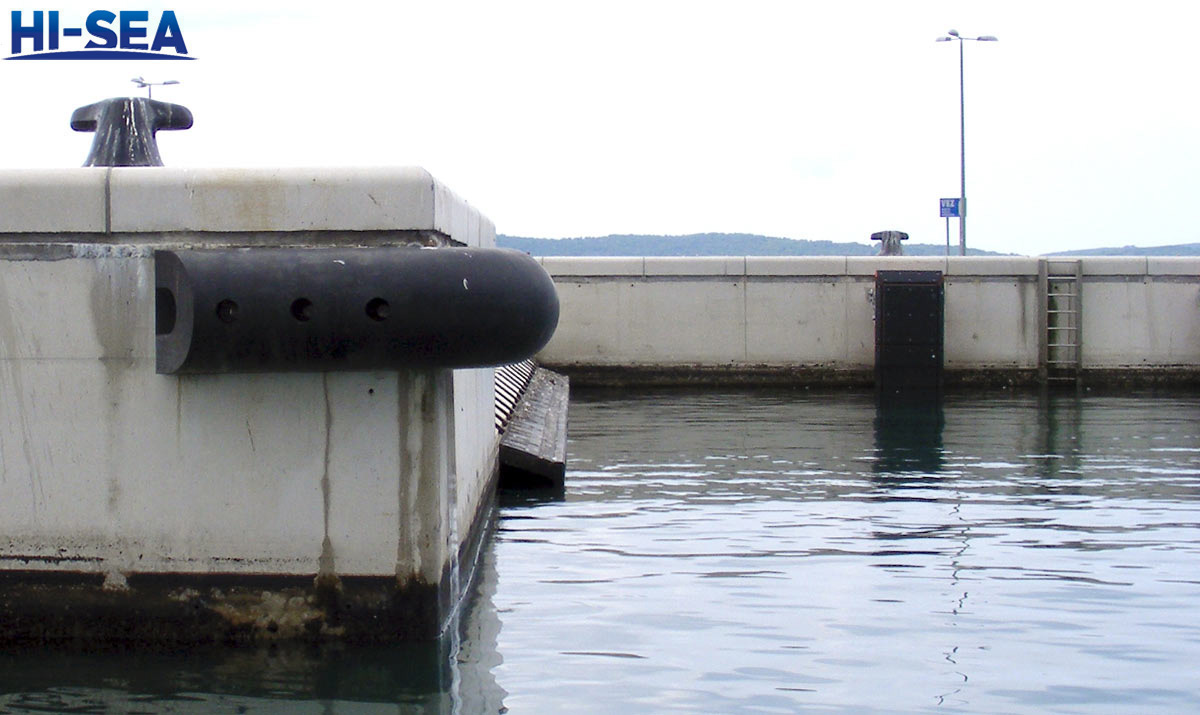 Contact with us now