MARINE & OFFSHORE EQUIPMENT
INDUSTRY EQUIPMENT
STOCK LIST
FRP Food Tank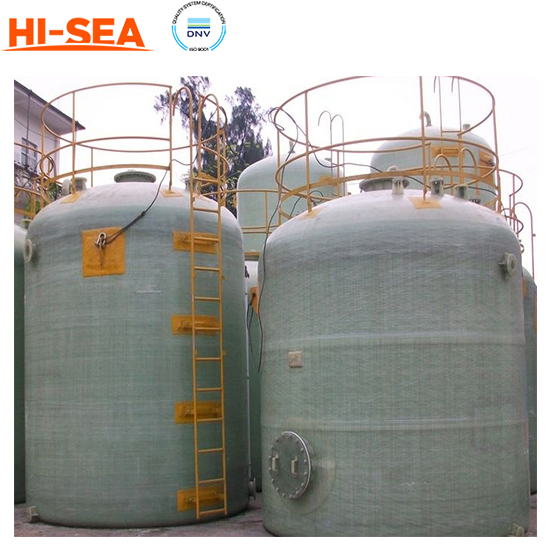 FRP Food Tank
The Scope of Application:
FRP food tank, also known as FRP brewing tanks, are also known as FRP soy sauce tanks in the soy sauce industry. They are suitable for soy sauce fermentation in low-salt solid-state fermentation, high-salt fermented fermentation, solid-diluted fermentation, and other soy sauce fermentation processes. The inside of the tank is smooth and clean. The design of the internal fittings must be considered without a sanitary corner design. For fermenters with light requirements, the top should be light transmissive. FRP fermenters have strong corrosion resistance and easy cleaning, which are widely used in traditional soy sauce production.
Product Characteristic:
Product structure medium concentration: relatively low; volume range: 0.5m3 ~ 100m3;
Inner diameter range: diameter DN600 ~ DN4000;
Flange standard: all kinds of standards can be selected according to user requirements;
Main style: mainly based on flat bottom;
Appearance color: translucent, special requirements to add gel coat or color paddle to change the appearance color;
Fixed feet: can be selected according to user's requirements, the material is carbon steel (lined glass anti-corrosion) or stainless steel;
Safety accessories: ladders, handrails, carbon steel (external anti-rust paint) or stainless steel, saddle;
Top accessories: stainless steel edging, translucent glass.
Related products for "FRP Food Tank"
Contact with us now