Closed Chock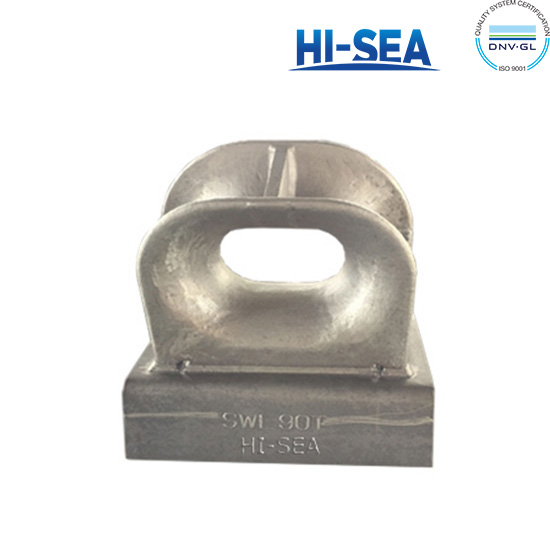 Closed Chock
Application: Closed Chock is made of cast steel, commonly used to guide ropes for vessels. For closed chock, the most popular type is ISO13729 chock and JIS F2005-75. We are not only supply closed chock, but open chock and special chock.
Features:
Type: Closed Chock
Material: Casting Steel
Standard: ISO13729-2012, JIS F 2005-1975, etc.
Drawing of Closed Chock JIS F 2005-75: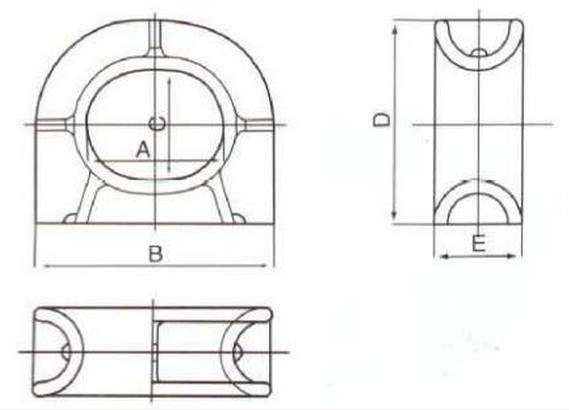 | | | | | | | |
| --- | --- | --- | --- | --- | --- | --- |
| Weight | Type | A | B | C | D | E |
| 3.7 | 100 | 100 | 170 | 76 | 141 | 60 |
| 10.5 | 150 | 150 | 250 | 110 | 205 | 90 |
| 24 | 200 | 200 | 340 | 150 | 208 | 120 |
| 48 | 250 | 250 | 434 | 200 | 372 | 160 |
| 83 | 300 | 300 | 528 | 250 | 464 | 200 |
| 103 | 350 | 350 | 600 | 250 | 485 | 220 |
| 136 | 400 | 400 | 672 | 250 | 506 | 240 |
| 184 | 450 | 450 | 746 | 250 | 528 | 260 |
| 232 | 500 | 500 | 820 | 250 | 550 | 280 |
Drawing of Closed Chock JIS F 2007-76: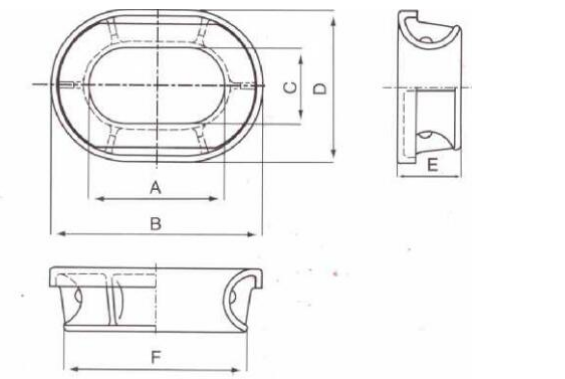 | | | | | | | | |
| --- | --- | --- | --- | --- | --- | --- | --- |
| Weight | Type | A | B | C | D | E | F |
| 15.1 | 150 | 150 | 300 | 110 | 260 | 129 | 270 |
| 20.5 | 200 | 200 | 368 | 150 | 318 | 143 | 334 |
| 26.9 | 250 | 250 | 430 | 200 | 380 | 155 | 394 |
| 42.7 | 300 | 300 | 500 | 250 | 450 | 169 | 460 |
| 50.8 | 350 | 350 | 560 | 250 | 460 | 179 | 518 |
| 76.3 | 400 | 400 | 632 | 250 | 482 | 195 | 586 |
| 102 | 450 | 450 | 700 | 250 | 500 | 209 | 650 |
| 115 | 500 | 500 | 760 | 250 | 510 | 219 | 708 |
Chock in Factory: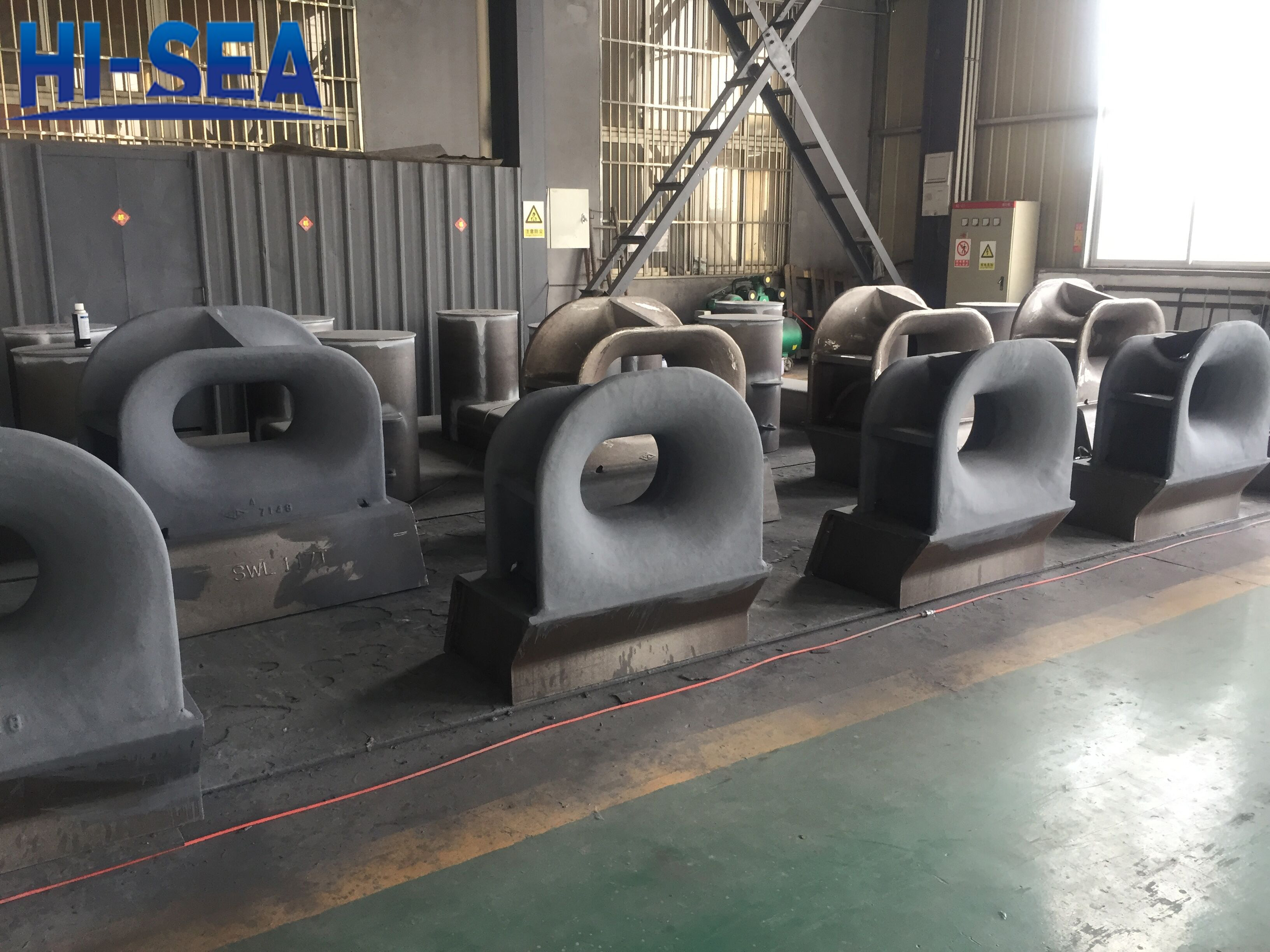 Contact with us now