Kevel Chock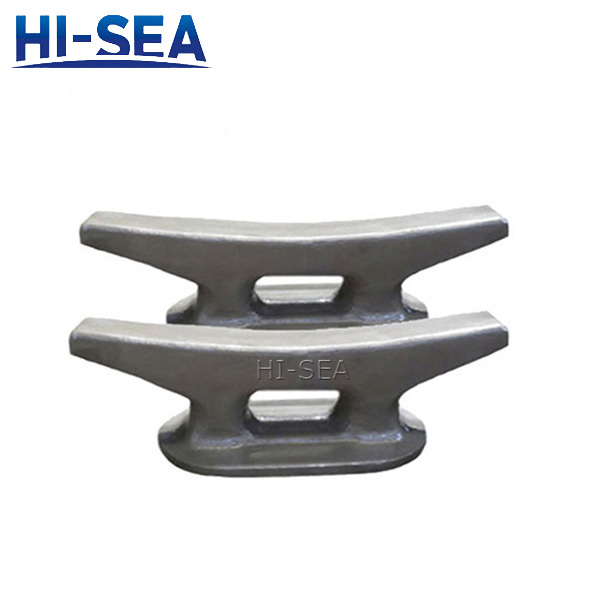 Kevel chock
Application: Kevel chock is casted by steel, which has mulitple funcitons for ship mooring. We supply all specifications of Kevel chocks and other types of mooring chocks. If you're interested in our products, please feel free to contact us.
Features:
Model Type: Kevel chock
Dimensions(inches): 24" 30" 36" 42" 48"
Material: Casting Steel
Certificates: CCS,ABS,BV,LR,NK,RINA,etc.
Drawing of Kevel chock: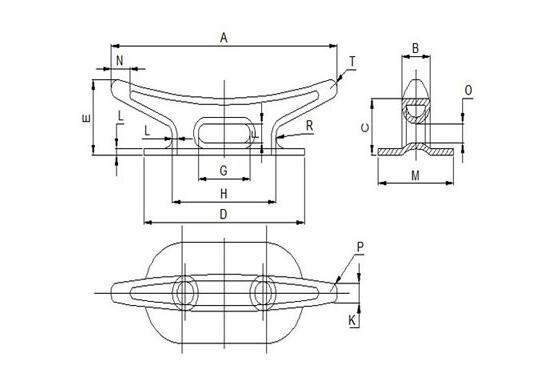 Dimension(in)
A
B
C
D
E
F
G
H
K
L
M
N
O
P
R
T
24"
3
4-1/2
17
6
1-1/2
5-1/2
11
1-1/2
1/2
8
2
1-1/2
9/16
1
3/4
30"
4
5-5/8
20-1/4
7
2-3/8
6-7/8
14
3-1/4
1/2
9-1/2
2
2-3/8
1-1/4
1-/-8
7/8
36"
5
6-3/4
23-1/2
8
3-1/4
8-1/4
17
4
9/16
11
2-1/2
3-1/4
1-1/2
1-3/4
1
42"
6
7-7/8
26-3/4
9
4-1/8
9-5/8
20
4-3/4
5/8
2-1/2
2-3/4
4-1/8
1-7/8
2-1/8
1-1/8
48"
7
9
30
10
10
11
23
5-1/2
3/4
14
4
5
2
2-1/2
1-1/4
Contact with us now