MARINE & OFFSHORE EQUIPMENT
INDUSTRY EQUIPMENT
STOCK LIST
CO2 Gas Shielded Welding Machine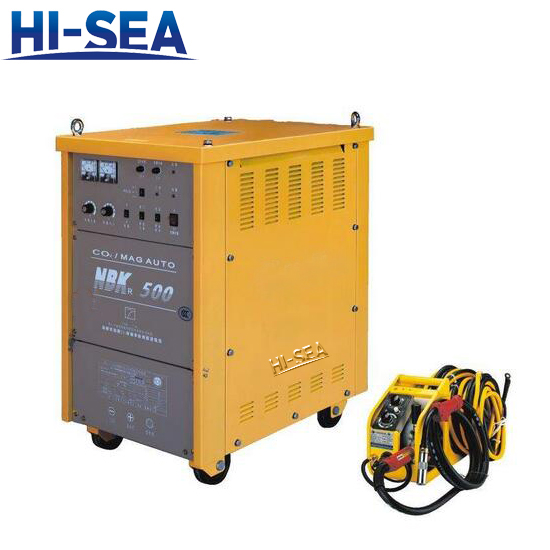 CO2 Gas Shielded Welding Machine
1. Application
CO2 Gas Shielded Welding Machine are mainly used for the welding of automobile, motorcycle, steel furniture, file cabinet, security door, guardrail and almost all low-carbon steel components with a thickness of 0.8-6mm.It is suitable for solid core wire with diameters of 0.8 and 1.0.

2. Features
(1) High voltage and slow wire feed arc is adopted, the arc is stable and the success rate is high.
(2) The unique arc voltage and current feedback control circuit makes the welding process stable, the splash rate low, the weld formation good.
(3) Using PWM inverter technology, the frequency is up to 20KHz, and the dynamic response speed of the welder is fast.
(4) It has the function of overheat and under pressure protection.
Related products for "CO2 Gas Shielded Welding Machine"
Contact with us now