MARINE & OFFSHORE EQUIPMENT
INDUSTRY EQUIPMENT
STOCK LIST
CNC Hydraulic Press Brake Machine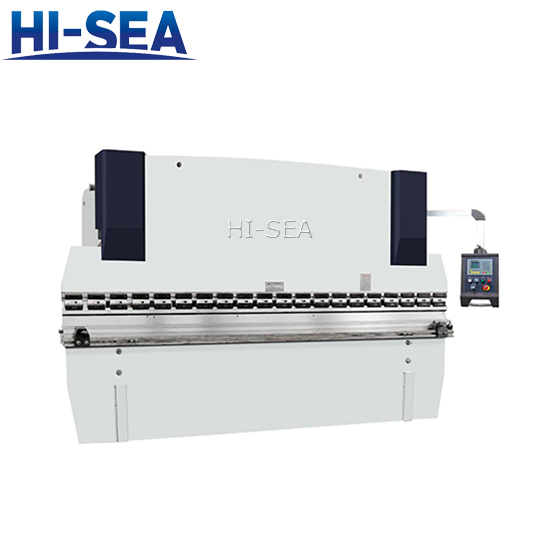 CNC Hydraulic Press Brake Machine
1. CNC Hydraulic Press Brake Machine Preface
Our CNC hydraulic press brake machine can be configured as a tandem machine combined to create a longer bending length, a trio machine combination or even a quad machine configuration for greatly extended bending lengths, representing the latest technology in press brake automation. Powerful, easy-to-use CNC touch screen control with 3D graphical visualization. The large openings and strokes facilitate the versatile production of complex large parts requiring increased clearance, such as the production of deep sectioned four sided boxes. This provides for more clearance when bending parts with larger flanges. In some cases this allows the buyer to purchase a shorter press brake. The wide space can also reduce cycle times, the application of highly dynamic hydraulic servo valves controlling all major components of the press brake contribute to faster machine movement while drastically reducing cycle times and improving through put production. Long double guides in combination with well-designed cylinder construction make a large and flexible beam opening possible.
Stable and fast AC Servo motor driven back gauge system increases part production because of the greatly enhanced high speed positioning of the sheet. The back gauge on this CNC machine is a precision component all on its own. Utilizing an inverter controlled direct drive servo driven lead screw and motor, the back gauge is as accurate as it is fast. Using very heavy duty channel and tube construction, the entire component is all steel and designed to go the distance.
The durability of the back end of the press doesn't stop there, extra heavy duty linear guide anchors the back gauge fingers solidly while still providing fingertip movement when adjustment is needed. These same back gauge fingers are also height adjustable. Standard X-axis travel is 25.6" with third gauge step capable of gauging parts up to 39" with standard back gauge. With the X/R style back gauge, the height of the back gauge is programmable in addition to the depth. This is very useful for changes in die height, extreme crowning settings, and for gauging to a flange that may be a different height than the die. Retraction is also a standard feature that helps improve the accuracy of the produced part.
2. Features of CNC Hydraulic Press Brake Machine
The foundation of every HI-SEA Marine press brake is a solid, mono-block frame made from mill certified, high-yield steel. As a result our press brakes perform accurately and reliably year after year.
Dual hydraulic cylinders located on either side of the ram provide faster approach speeds. The cylinders are synchronized to provide smooth motion resulting in precise ram positions to accuracies of .0004"
Our press brakes can easily accommodate parts with deep bends and that require long tooling because of our open space design. Our machines typically have deeper throat depths, larger daylight spaces and longer stroke lengths.
3. CNC Hydraulic Press Brake Machine Workshop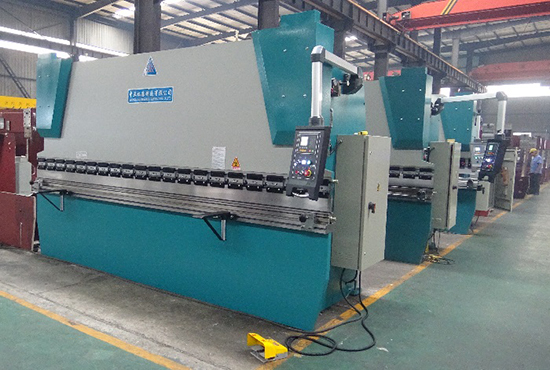 Related products for "CNC Hydraulic Press Brake Machine"
Contact with us now