Tandem CNC Hydraulic Press Brake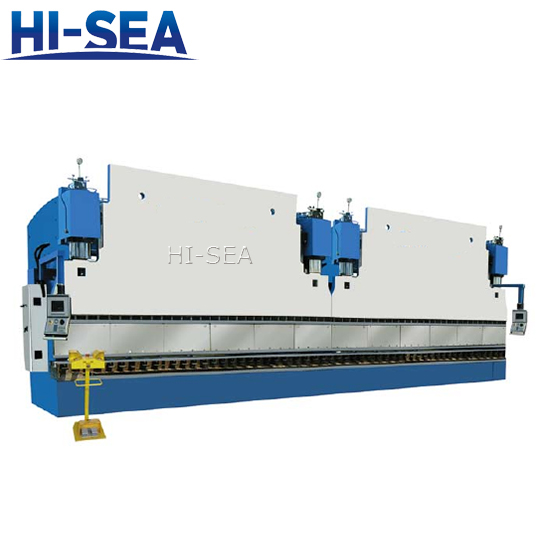 Tandem CNC Hydraulic Press Brake
1. Tandem CNC Hydraulic Press Brake Preface
The bending length of our tandem CNC hydraulic press brake is increased considerably, and the specially designed stress relieved frame of these large press brakes have a unique box frame arrangement. The frames are specially and significantly reinforced to carry heavier center loads, because of this design, large gaps, strokes, and daylight openings have been engineered into each machine. Through finite element analysis our experienced press brake specialists and engineers have developed advanced technologies for bending large sheet metal and heavy plate for a plethora of diversified uses for every industry.
2. Tandem CNC Hydraulic Press Brake Description
Our tandem CNC hydraulic press brake comes with made to order front and back feed systems that automate the entire process from start to finish unmanned. The need for large and complex flexible bending press brakes varies and covers a lot of diversified uses that include: Accuracy for large and high spring-back sheets; Lower setup times by automation of loading & unloading; Increases the safety of your employees. Our tandem CNC hydraulic press brakes also come standard with CNC controller with Y1,Y2 X, and R axis already built in. This controller also includes 2D graphical programming that includes automatic bend sequence calculations with collision avoidance calculation. Together with "self-learning" (teach in) databases this controller contributes to a quality result on the finished product.
3. Workshop of Tandem CNC Hydraulic Press Brake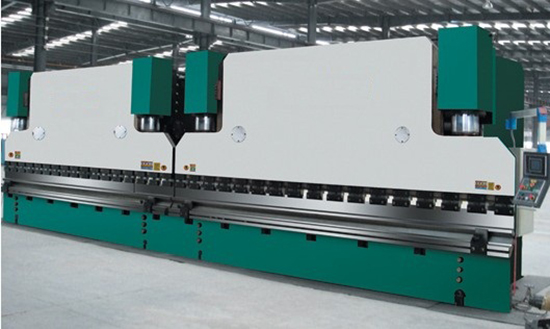 Contact with us now