AC Manual Arc Welder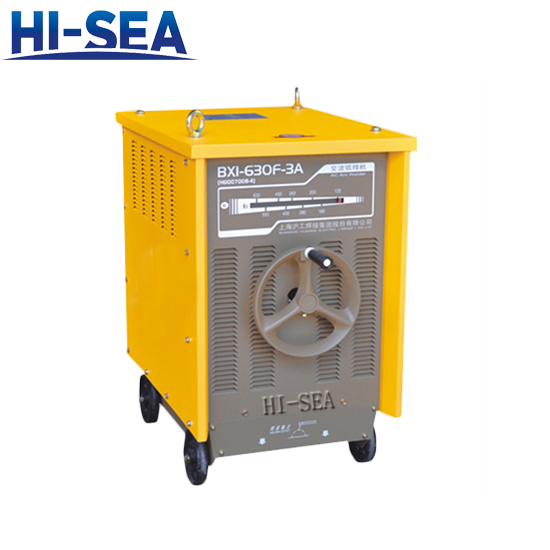 AC Manual Arc Welder
Product description:
This series of products adapts a horizontal design, so the height of the body is lower to make it more stable. At the same time, the chassis adopts a permanent magnet to generate a strong suction force, and with its large driving power, the trolley can be moved to the vertical and horizontal movements on the vertical plate.
Application:
It applies to industrial and heavy industry.
Technical parameters:
Type

BX1-300F-3A

BX1-400F-3A

BX1-500F-3A

BX1-630F-3A

Input voltage(V)

380

380

380

380

Rated input capacity (kVA)

22.5

29.7

41

47.9

Output no-load voltage(V)

70

70

72

72

Current adjustment range(A)

60-300

80-400

100-500

120-630

40℃ 35% Load continuation output current (A)

300

400

500

630

40℃ 60% Load continuation output current (A)

229

305

383

481

40℃ 100% Load continuation output current (A)

177

236

236

372

Net weight(kg)

80

88

108

115

dimensions: L x W x H(mm)

650X440X700

650X440X700

680X480X800

680X480X800

Welding materials

Low carbon steel, low alloy steel

Welding rod diameter(mm)

2.5-4.0

3.2-5.0

3.2-6.0

3.2-6.0
Contact with us now