Triple Quick Release Mooring Hook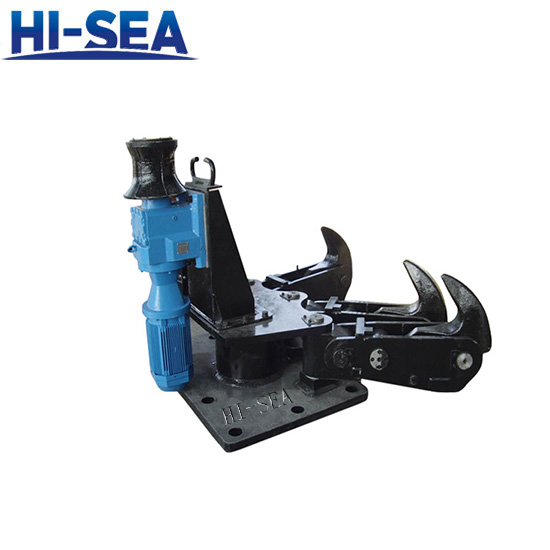 Triple Quick Release Mooring Hook
Application: Quick release hook mainly consists of cable releasing mechanism and winch mechanism. It is especially suitable for large terminals where have less operators, large wind and waves and need mooring and releasing the mooring ropes immediately. Quick release hook can help the mooring ropes released from the its hook once the vessel has to leave the dock for emergency. It ensures both the dock and vessel's safety and avoids large losses. Quick release mooring hook can be assembled with single hook, double hooks, triple hooks and quadruple hooks. To meet different requirements of our customers, we supply various types and sizes of quick release hooks. For more detail information, please do not hesitate to contact us via e-mail or phone call. We're sincere to establish Long-term cooperation relationship with you.
Features of Triple Release Mooring Hook
1. Designed to Withstand Harsh Marine Environments
2. Manual release, pneumatic or hydraulic release options
3. Easy and safe release with either a slack or loaded mooring line
4. Wide Range of Movement (horizontal and vertical)
5. Easy to Install and Maintain
6. Protect the Safety of Vessel and Personnel, Avoid Large Losses
7. Mooring Load Monitoring System for Option
8. Locking device to prevent accidental or unauthorized operation
9. Integral Capstan for option
10. Certificate: ABS, CCS, BV, DNV·LR, NK etc.
11. Meet all special requirements of our customers.
Main Technical Hook:
1. Number of Hooks: 3 Hooks
2. Safe Working Load: 400kN to 1500kN
3. Weight exclude Capstan: 1200kg to 3586kg
4. Operating force by handle: < 150N
5. Swing angle of hook body in horizontal: 45~90degrees
6. Swing angle of hook body in vertical: 45degrees
7. Puling speed of electric capstan: 18~25m/min
8. Pull of electric capstan: 10KN~30KN
9. Working diameter of capstan: 250mm
Drawing of Triple Quick Release Mooring Hook: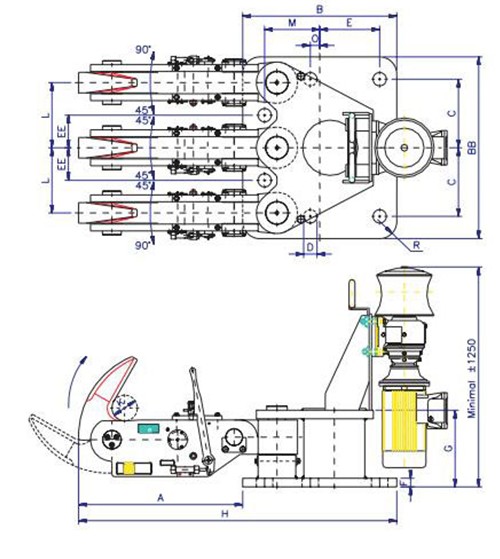 | | | | | | | | | | | | | | | | | | | |
| --- | --- | --- | --- | --- | --- | --- | --- | --- | --- | --- | --- | --- | --- | --- | --- | --- | --- | --- |
| S.W.L | Cap. | Wt. | A | B | BB | C | D | E | EE | F | G | H | K | L | M | O | R | X |
| 400 | 1200 | 707 | 598 | 700 | 800 | 310 | 62 | 260 | 145 | 35 | 370 | 1296 | 96 | 290 | 275 | | 90 | 6*M56 |
| 600 | 1800 | 1268 | 863 | 800 | 900 | 335 | 70 | 310 | 162 | 45 | 407 | 1663 | 130 | 325 | 310 | 65 | 100 | 6*M64 |
| 750 | 2250 | 1540 | 893 | 850 | 1000 | 375 | 78 | 325 | 175 | 45 | 417 | 1743 | 130 | 350 | 325 | 60 | 100 | 6*M72 |
| 1000 | 3000 | 2144 | 959 | 900 | 1060 | 400 | 78 | 350 | 190 | 50 | 417 | 1859 | 150 | 380 | 322 | 55 | 100 | 6*M72 |
| 1250 | 3750 | 2450 | 1030 | 900 | 1060 | 400 | 86 | 350 | 190 | 55 | 479 | 1930 | 150 | 380 | 322 | 55 | 100 | 7*M80 |
| 1500 | 4500 | 3586 | 1235 | 1020 | 1200 | 475 | 96 | 385 | 212 | 55 | 499 | 2255 | 150 | 425 | 385 | 115 | 125 | 7*M90 |
Marine towing hook in factory: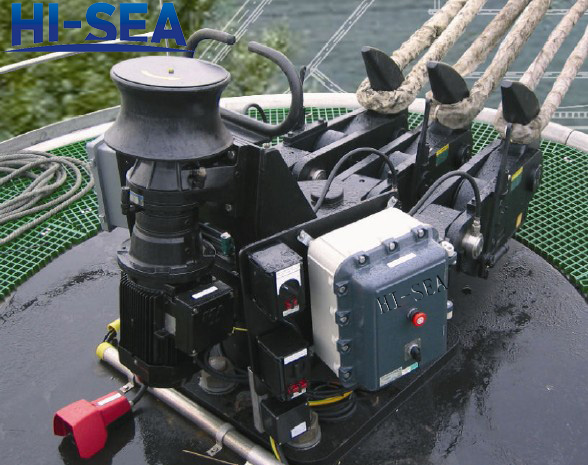 Contact with us now