Pneumatic Quick Release Disc Towing Hook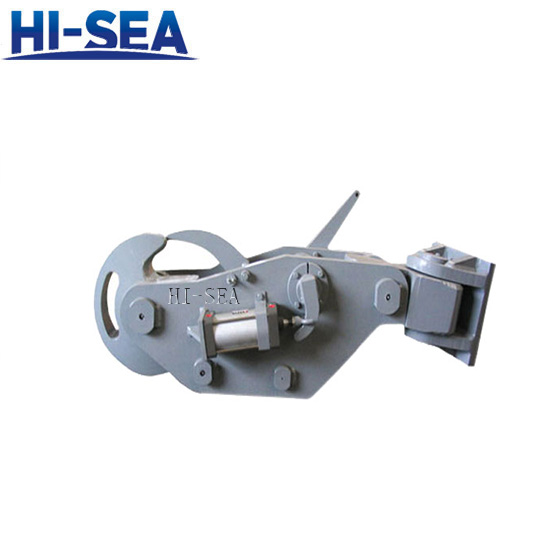 Pneumatic Quick Release Disc Towing Hook
Application: Disc towing hook is one common type of marine towing hooks. It is widely applicable to emergency towing and port towing. With the towing hook, the mooring ropes can be release in a short time when ships need leaving the port. Disc towing hook can be controlled through manual release or pneumatic release. Pneumatic release disc towing hook realizes the remote control of the hook through the pneumatic air cylinder. It reduces much of the releasing time and labor intensity. We supply various types of marine towing hooks. For more information, please do not hesitate to contact us.
Specification:
1. Type: Disc Type
2. Control System: Pneumatic Release
3. Usage: For Emergency Towing and Port Towing
4. Safe Working Load: 30t,50t,60t,80t,90t,100t
5. Material: Steel
6. Movement: Side Movement
7. Color: Yellow, Black, Red or as Required
8. High Quality with Competitive Price
9. Certificate: ABS, CCS, BV, DNV·LR, NK etc.
10. Can be Customized according to Special Requirements.
Drawing of Pneumatic Quick Release Disc Towing Hook: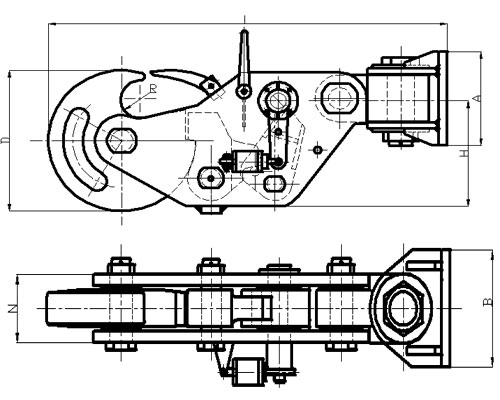 S.W.L.

(ton)

A

B

D

H

L

N

R

30

300

285

470

355

1278

180

60

50

395

360

470

405

1395

214

60

60

400

380

600

450

1628

220

80

80

410

400

600

466

1703

260

80

90,100

450

430

650

502.5

1915

328

88
Marine towing hook in factory: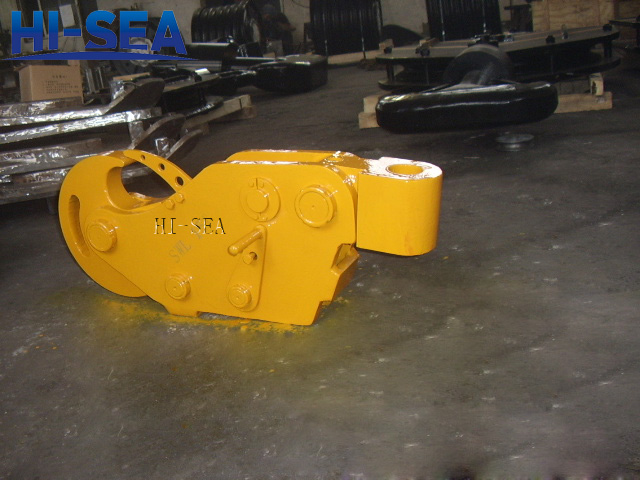 Contact with us now