MARINE & OFFSHORE EQUIPMENT
INDUSTRY EQUIPMENT
STOCK LIST
Pressure Type Foam Fire Fighting System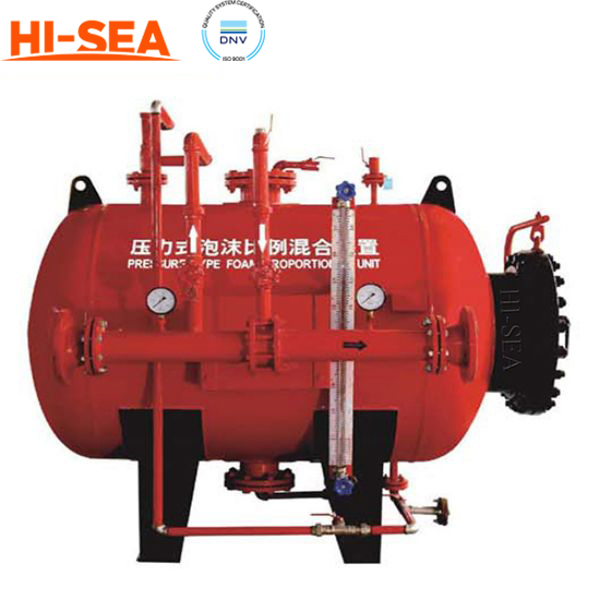 Pressure Type Foam Fire Fighting System
Description:
This system mixes liquid foam and seawater according to the proportion of 3%~6% through mixer. Then the liquid foam and seawater will be fully mixed again in pipes. Driving by water supply pump, the mixed liquid will be spouted from foam monitor or nozzle with high speed. Then the mixed liquid becomes foam bubbles by inhaling the air. The foam layer will cover the burning liquid and isolate the air so that to extinguish the fire. Our company has two types of this system: positive pressure and negative pressure.
Product Detail:
Type

Model


Working pressure

(MPa)

Flow range(L/S)

Mixed ratio(%)

Volume(m³)

Horizontal tank

Vertical tank

positive pressure

PHYM32/48AC series,PHYM32/48BC series,PHYM64/96BC series

0.6~1.2


8~32,16~48,

24~64,68~69

3~6


0.7/1/1.5/2/2.5/3/

3.5/4/4.5/5.5/7.6

0.7/1/1.5/2/2.5/3

negative pressure

PH32C(foam proportioner)

4,8,16,24,32

3

Drawing of Pressure Type Foam Fire Fighting System: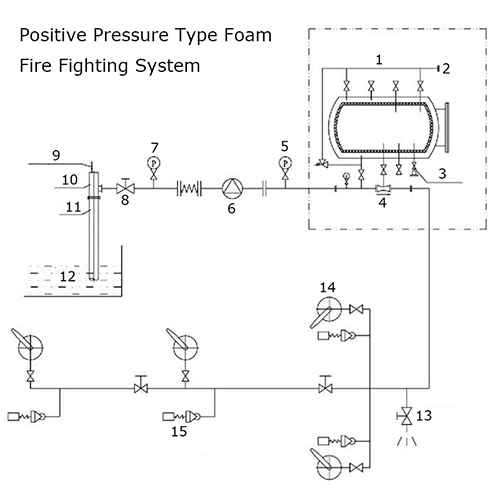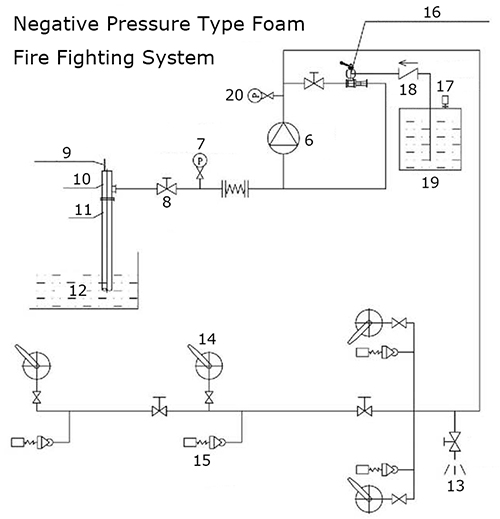 Related products for "Pressure Type Foam Fire Fighting System"
Contact with us now