PVC Sports Inflatable Boat With Air Deck Floor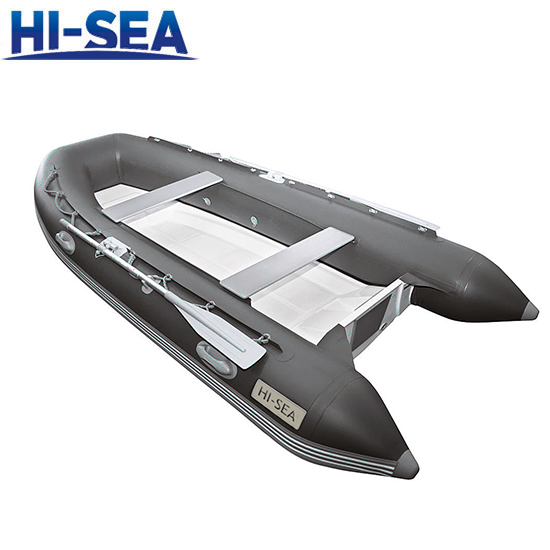 PVC Sports Inflatable Boat With Air Deck Floor
1.Application:
The inflatable boat is made of PVC. This material is completely airtight in water, anti-wear and durable, saline-alkali and solar irradiation, and has the characteristics of high strength anti-aging. This air deck floor is very comfortable to sit on. The sport inflatable boats have higher safety and can adapt to many kinds of water.
2.Material:
Hull :0.9mmPVC/1.2mmPVC
Floor :air deck
3.Features:
It is available for 3-8 persons.
PVC inflatable boat has excellent air tightness and long service life.
It can move at high speed in a safe environment.You can enjoy surfing as much as you like.
The inflatable boat type is free to choose, can meet the travel demand of one person to many people.
We can provide CE certificate.
4.Specification:
Length(cm)

Width(cm)

Tube Diameter(cm)

Net Weight(kgs)

Gross Weight (kgs)

Max Persons

Max Engine(HP)

Floor Material

230

144

37

32

37

3

2

Air Deck




270

158

40

37

41

4

5

300

158

40

40

45

5

5

330

158

40

45

46

6

10

360

177

43

48

50

7

15

380

177

43

60

61

8

15
5.The photo of PVC sports inflatable boat with air deck floor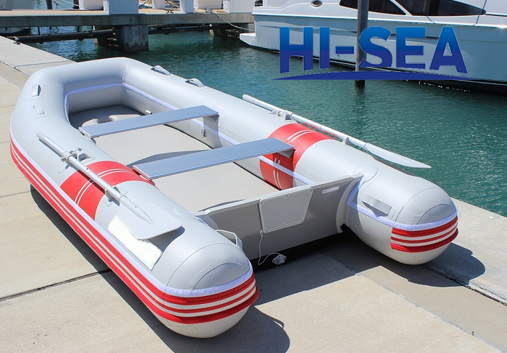 PVC sports inflatable boat with different color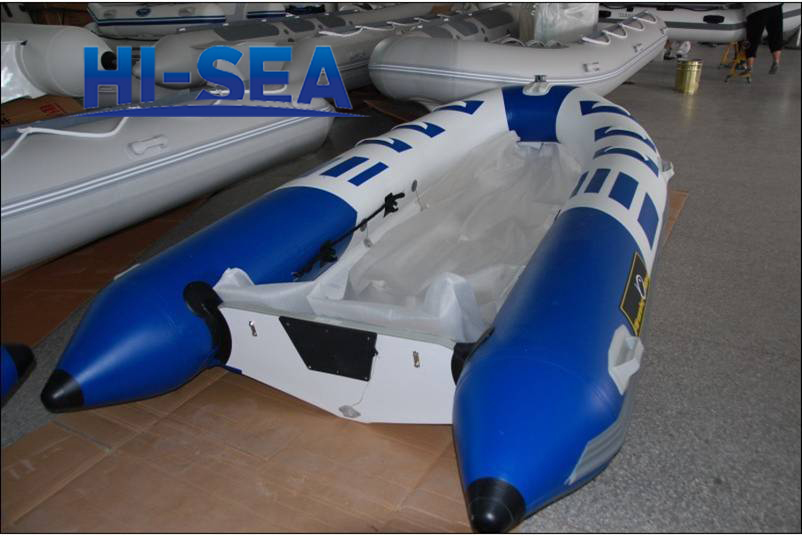 PVC sports inflatable boat in the factory

Color card (It can be customized according to customer's requirement)
Contact with us now