HYPALON RIB Boat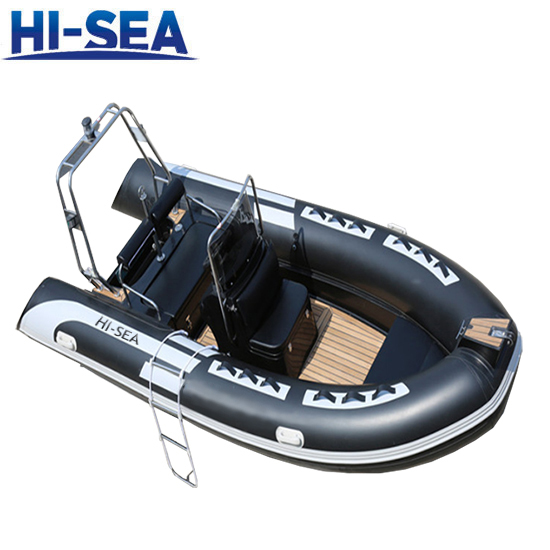 HYPALON RIB Boat
1.Application:
This kind of RIB boat is specially designed for the safety of yacht enthusiasts. We take Hypalon as hull material,which takes boat have the advantage of escape. The RIB boat widely used in various environments, because it used the Hypalon which is sturdy and reliable. If you play in the tropics ship most of the time, the anti-uv ability of Hypalon is also very good.
2.Material:
Hypalon(1.0mm Hypalon)/Fiberglass
3.Features:
The inflatable boat widely used in water leisure, entertainment, fishing and other water operations.
Faster, less energy.
The RIB boat is very safe and you can enjoy a good holiday with family and friends.
Good ductility and easy to carry.
We can offer a variety of models to meet the various needs of customers.
We can provide CE certificate.
4.Specification:
Type

Length(cm)

Width(cm)

Tube Diameter(cm)

Net Weight(kgs)

Max Persons

Max Engine(HP)

Material

RIB390

390

173

41

110

6

30

HYPALON

RIB350

350

173

40

90

5

25

RIB430A

430

193

47

182

7

40

RIB430B

430

200

47

198

7

40

RIB480A

480

200

48

216

8

50

RIB480B

480

200

48

220

8

50

RIB520A

520

245

53

400

9

70

RIB550

550

249

52

490

10

115

RIB580

580

248

52

422

9

90

RIB600

600

256

54

590

12

115

RIB680

680

303

52

740

12

225

RIB730

730

288

54

800

15

225

RIB760

760

289

54

800

15

250
5.The photo of HYPALON RIB boat: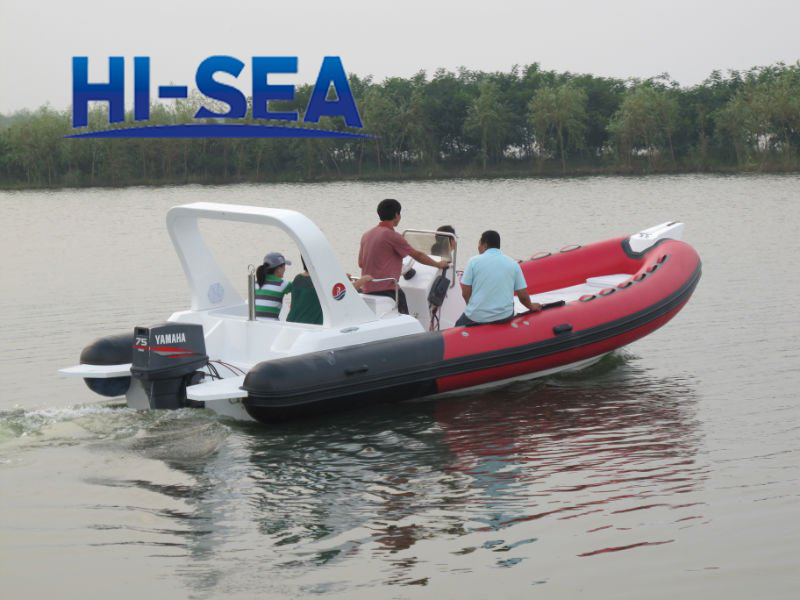 HYPALON RIB boat at sea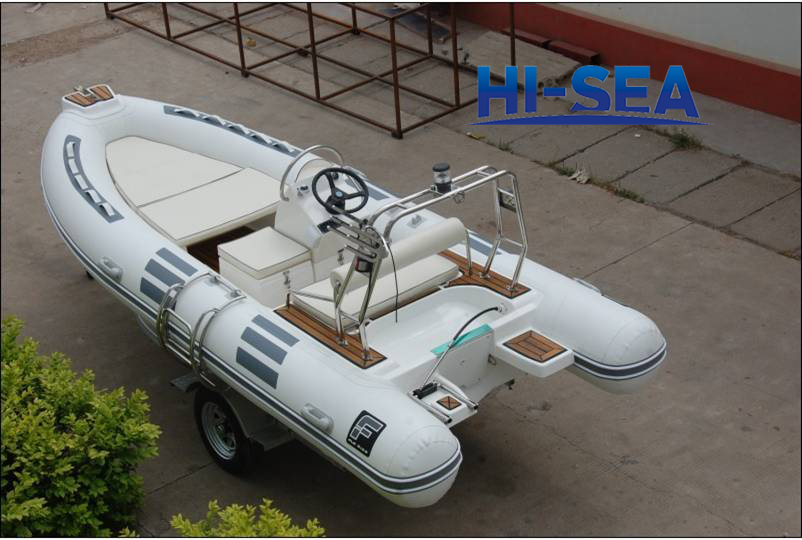 HYPALON RIB boat in the factory

Color card (It can be customized according to customer's requirement)
Contact with us now