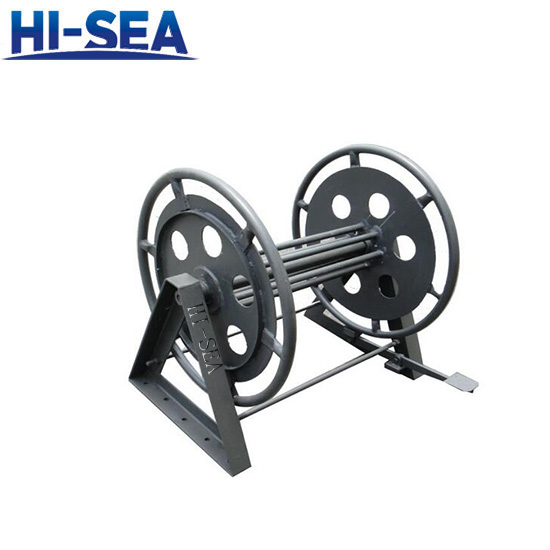 Motor Driven Mooring Steel Wire Reel CB3048-83
Application: CB3048-83 motor driven tight wire reel is suitable for all kinds of ships, except towing or using for stranded cable. This type mooring wire reel is controlled by a motor, by operating a operating handle connected with a worm gear reducer. This standard wire reel has three types: Type A,Type AS ,Type B, among which Type AS has double reels. Steel wire size is the key to choose a right wire reel. Please check with the parameters on data sheets.
If you're interested for more information, please feel free to contact us.
Features of CB3048-83 Motor Driven Steel Wire Reel
1. Model: A26,A32,AS 26, AS 32, B39,B48
2. Max. Diameter of Steel Wire: 26~48.5mm;
3. Steel Length: 210-220m;
4. Material: Steel;
5. No Pit, Burr, Crack or Any Other Defects;
Drawing of Motor Driven Mooring Steel Wire Reel CB3048-83: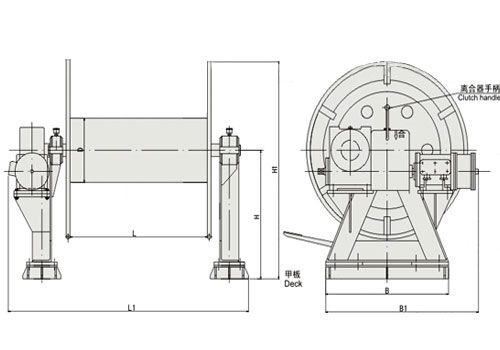 Type

Model

Max. Diameter of Steel Wire

Length of Steel Wire (m)

Motor

Speed







Max. External Size(mm)

Weight(kg)

Model

Power(kw)




























A

A26

26

220

JZ2-H-23-4/12

4.3/1/7

1350/410

44

56

17

1330×1360×1175

545

A32

32

210

60

18

1430×1450×1330

575

AS 26

26

220

56

17

2345×1360×1175

773

AS 32

32

210

60

18

2525×1450×1330

820

B

B39

39

210

64

19

1800×1360×1075

700

B48

48.5

210

73

22

2060×1410×1270

824
Marine mooring reel in factory: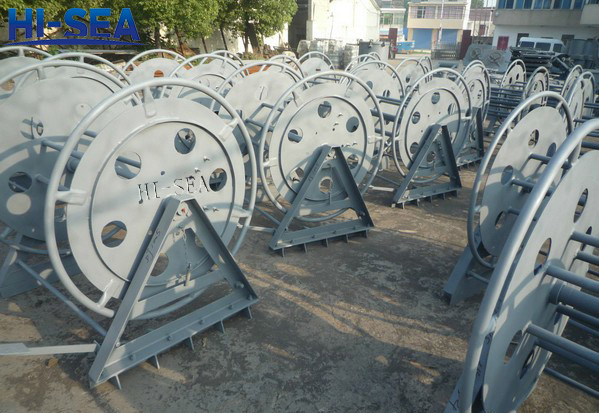 IACS Certificates:

Contact with us now