Marine Mooring Rope Reel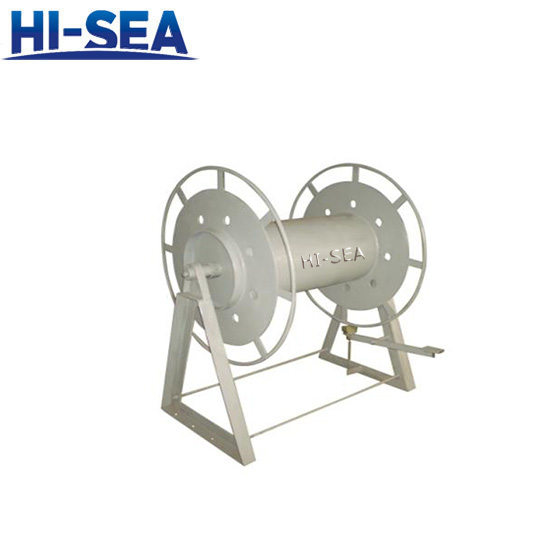 Marine Mooring Rope Reel
Application: Marine mooring rope reel is used to store mooring ropes (mainly steel wire or fiber wire). It is not used for towing or stranded cable. We mainly supply the following standard types of marine mooring reels: CB/T3468-92 steel wire reel, CB/T498-95 fiber wire reel, CB*875-78 bond cable reel, and CB*3048-83 motor driven tight wire reel.
If you have any interest, please feel free to contact us.
Features of Marine Mooring Reel
1. Applicable to All Kinds of Ships;
2. Suitable for Storing Steel Wire or Fiber Cable, Bond Cable;
3. Standard for Choice: CB/T3468-92, CB/T498-95,CB*875-78,CB*3048-83 etc.;
4. Material: Steel;
5. Surface: Blasting, Epoxy
6. Smooth and Clean Surface without Pit, Burrs,Sharp Corner,Cracks;
7. Anti-rust, Lubricating;
Reasons for Choosing Hi-Sea Marine:
1. Experienced, Reputable Supplier;
2. Supply a Large Range of Marine Equipment;
3. High Quality Products;
4. Reasonable and Competitive Price;
5. Short Delivery Time;
6. Excellent One-Stop Service;
7. Meet All the Requirements of Customers;
8. Supply ABS, CCS, BV, NK or other Certificates as Required.
Drawing of Mooring Steel :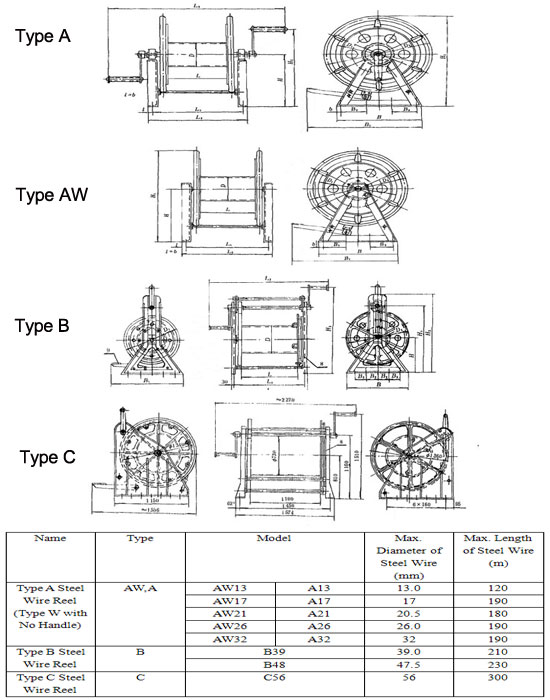 Main Parts Specifications
Part Name

Material

Type

Mark

Standard No.

Left/Right Holder

Carbon Steel

Q235-A/A·F

GB700 88

Reel

Brake Rod/Band

Reel Shaft

Fine Carbon Steel

25

GB 699 88

Pinion Shaft

Pinion

Fine Carbon Steel

35

GB 699 88

Bearing Sleeve

Aluminium Bronze

QAI9-21

GB 5233 85

Main Gear

Cast Steel

ZG230-450/HT200

GB 5676 85
The surface of the part should be smooth and free of defects such as pits, burrs, sharp corners and cracks. After the steel cable reel is made, the moving parts should be coated with lubricating oil, and the other surfaces should be coated with anti-rust paint (painted after installation on the ship).
Inspection Rules
1.Check if the rotation of the cable reel is stable and light
2.Check that the brakes are reliable and that the gears are meshed evenly.
Marine mooring reel in factory: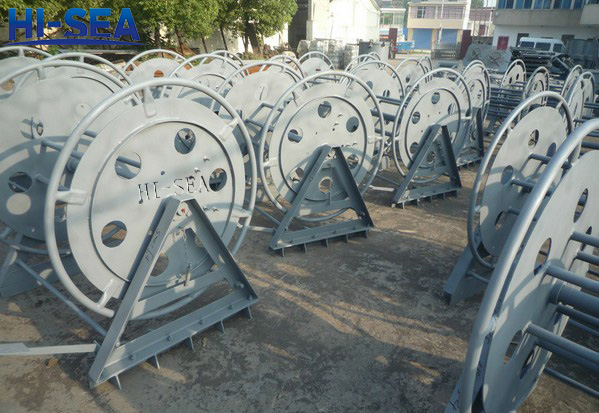 IACS Certificates:

Contact with us now