MARINE & OFFSHORE EQUIPMENT
INDUSTRY EQUIPMENT
STOCK LIST
Metal Plate Shearing Machine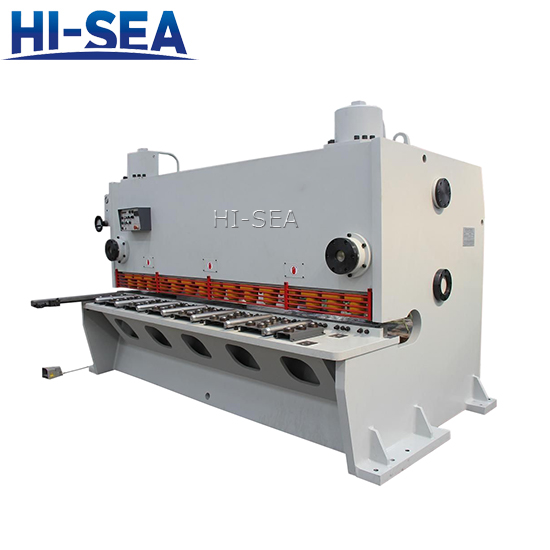 Metal Plate Shearing Machine
1. Metal Plate Shearing Machine Description
The metal plate shearing machine is a heavy duty machine built for years of production. It will take what you can throw at it and keep coming back for more. This machine has thick steel plate frame that is fully welded for rigidity. The shearing carriage rides against hardened carriage ways and uses heavy duty bearings to reduce friction and wear. The industrial grade hydraulics system on the machine is powered by a 7.5 hp 220 volt three phase motor.
The centralized control panel offers the selection of jog, single or continuous cutting modes. There is also a dial for adjusting the rake that eliminates curl and twist in cutting as well as a quick adjustment lever for material thickness. The upper blade is two sided while the lower blade is four sided. The blades can be resharpened when needed saving money.
This cutting shear has rigid, heavy duty load table and side gauges. A light shadow line for shearing position is standard and st the rear of the machine is a manual back gauge for repeatability.
2. Metal Plate Shearing Machine Specification
The technical parameter is optional, we can accommodate your requirements, please don't hesitate to contact us!
Back Gauge Length 23.62"
Shear Length 52"
Motor 7.5 hp
Thickness (SS) 10 ga. (13 ga.)
Strokes Per Minute 35 – 47
Front Gauge Length 39.37"
Blade Angle 1/2° – 2° Adjustable
Blade Gap Adjustment Manual, Lever Acuated
Power 220V / 3-phase
Shipping Weight 3,960 lbs.
Minimum Material Thickness 24ga
Shipping Dimensions 91" x 48" x 63"
3. Workshop of Metal Plate Shearing Machine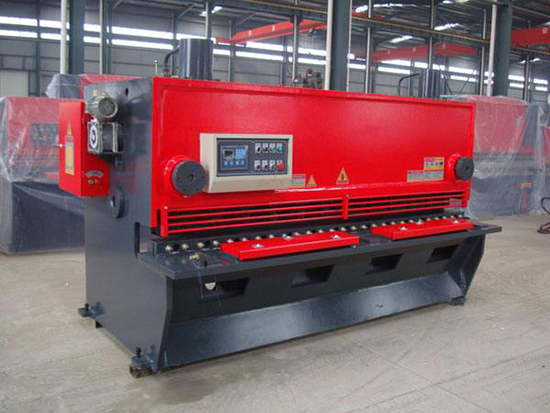 Contact with us now