Marine Ship Towing Pin For Shark Jaw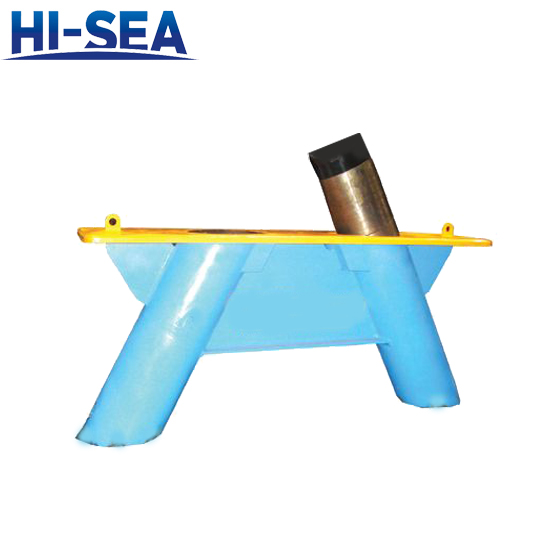 Marine Ship Towing Pin For Shark Jaw
Application: The hydraulic towing pin located at forward side of the shark jaw. It is designed to restrain the side to side movement of chain or wire rope while they are captured by the shark jaws during anchor handling operation. It makes the anchor handling operation much easier and safer. This shark jaw towing pin always keep the chain or wire rope moving between them. When vessel towing some other cargoes even the vessel turning its direction, wire rope will not swing badly, so the towing pin also play a role to avoid outboard and wire rope broken. We can design towing pin capacity in a range of 100T to 700T, most of our towing pin can provide certificate such as ABS, BV, CCS, LR, etc are available. For more information, please kindly contact with us!
Features:
1. Designed to limit the side to side movement of chain or wire;
2. Remote-controlled Operations;
3. Retractable pins flush with the deck when not in operation;
4. Remote-controlled Operations;
5. Quick release system;
6. Application: anchor handling tug supply vessel, tug boat, working vessel etc.;
Specification:
1. Type: inclined, vertical, angular close top, combine modular type;
2. Capacity: 200T/300T/500T;
3. Power Source: Hydraulic;
4. Painting: do as you require;
5. Welded Position: AFT of the shark jaw;
6. Customized and Standard Products are Available;
7. Certificate: CCS,ABS,BV,DNV·GL,LR etc.
| | | | | | | |
| --- | --- | --- | --- | --- | --- | --- |
| Type | TP-100 | TP-200 | TP-300 | TP-400 | TP-500 | TP-700 |
| Bollard Pull | 40ton | 60ton | 85ton | 120ton | 150ton | 200ton |
| Holding Capacity | 100ton | 200ton | 300ton | 400ton | 500ton | 700ton |
| Power Required | 15kw | 22kw | 22kw | 30kw | 30kw | 37kw |
IACS Certificates:

Contact with us now