MARINE & OFFSHORE EQUIPMENT
INDUSTRY EQUIPMENT
STOCK LIST
MGCH Marine Power Cable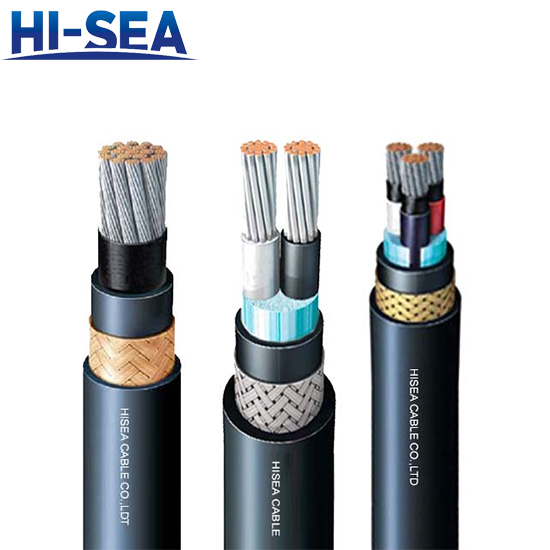 MGCH Marine Power Cable

Applications
MGCH halogen free marine power cable with screen 0.6/1KV are used for cargo ships, Passenger vessels and Special-purpose vessels.Used as fixed installation cables in various electromechanical and electronic equipments of marine vehicles. Due to its' overall screen, environmental electromagnetic interference is minimized.Usable at all conditions in marine environment such as dry, wet or oily locations.Due to its' flame retardant feature, the part which directly contacts with fire will burn but the flame will not spread along the cable length. Thus it prevents the fire from spreading around.
Cable Construction
1.Conductor:Annealed Stranded Bare Copper,Class 2
2.Insulation : HEPR (Crosslinked Hard grade Ethylene Propylene)
3.Filler or Tape
4.Armour : Separator tape/bare copper braid
5.Sheath : Polyolefin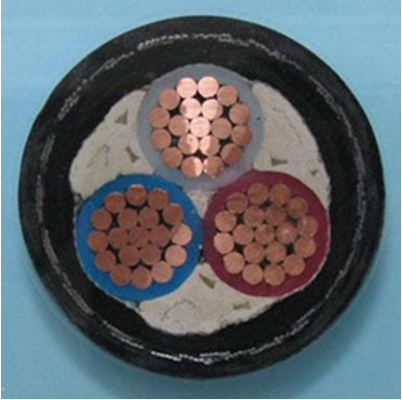 Standards
International: IEC 60092-353;IEC 60332-3; IEC 60754-1;IEC 60754-2; IEC 61034
National: DIN 89158
Electrical Characteristics
Rated Voltage Uo/U(Um):600/1000V
Test Voltage:3500V
Usage Characteristics
Minimum installation temperature:–10°C
Minimum operating temperature:–35 °C
Short-circuit max.conductor temperature:250 °C
Max.conductor temperature in service:85 °C
Flame Retardant:IEC 60332-3 Cat. A
Smoke Density:IEC 61034 Gases Corrosivity:IEC 60754-2
Gases Toxicity:No toxicity to IEC 60754-1
Minimum Internal Bending Radius
Cable structure features

Over diameter of cable(D)

Minimum internal bending radius

Metal braided armored

Any value

6D

Non-armored

D≤25

4D

D25

6D
Related products for "MGCH Marine Power Cable"
Contact with us now