Lifting Chain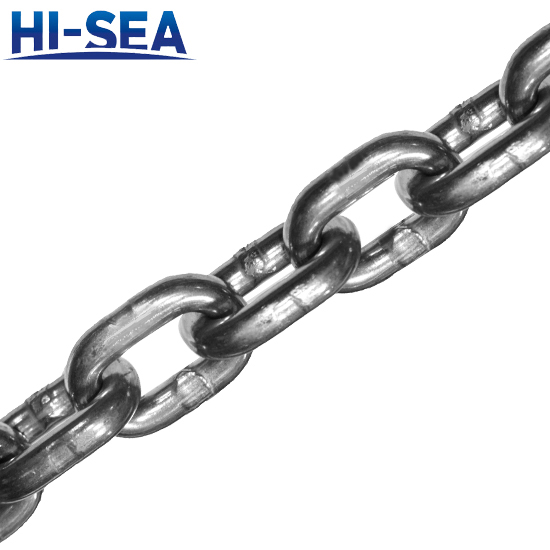 Lifting Chain
1. Product Description
The lifting chain provided is manufactured from high-quality quenched and tempered alloy steel, of strong, versatile of high strength. Hi-Sea Marine is able to offer chains of load ratings of 80, 100 according to various standards of EN 818-2, ASTM A391/A391M, ASTM A973/A973M, ASTM A952/A952M, GB/T 20946-2007, GB/T 24814, GB/T 24815, GB/T 24816. In addition to standard chains, we can customize your orders at your request.
The most common lifting chain is grade 80 chain, and grade 100 chain becomes popular recently. The grade 100 chain provides about 25% higher work load limits than grade 80. You can choose suitable chains as your request.
If you have any inquiries, please feel free to contact us and get instant quote!
2. Features of Lifting Chain
• Material: alloy steel
• Standard: ASTM, NACM , EN, etc.
• Finish:self-colored, shot blast, paint, powder coating, hot galvanized...
• Length: fixed length or cut to order
• Packing: in drums, half drums, pails, gunny bags or customized
• Purpose: for lifting applications
3. Partial Product Specifications
ASTM Grade 80 Lifting Chain

Material: alloy steel

Diameter: 7/32''~1-1/4''

Finish: paint, powder coating, shot blast, self colored, galvanized

ASTM Grade 100 Lifting Chain

Material: alloy steel

Diameter: 9/32''~1''

Finish: paint, powder coating, shot blast, self colored, galvanized

EN 818-2 Grade 8 Lifting Chain

Diameter: 4mm ~ 45mm

Finish: paint, powder coating, shot blast, self colored, galvanized

EN 818-3 grade 4 medium tolerance chain for chain slings is also provided.

GB/T 20946

Types: Grade 4/6/8 non-calibrated short link chain and grade M(4), S(6), T(8) welded chain slings

Finish: paint, powder coating, shot blast, self colored, galvanized
4. Photo of Lifting Chain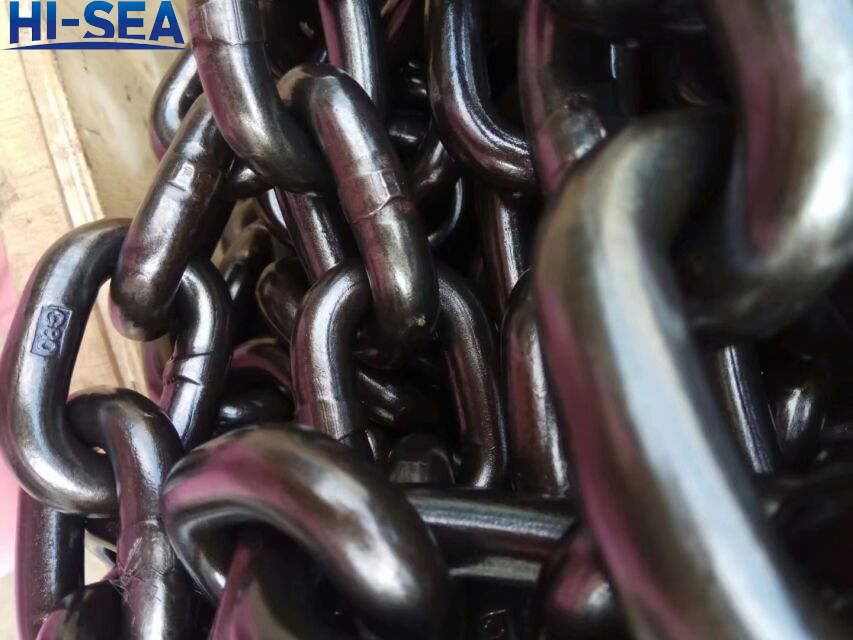 Contact with us now