MARINE & OFFSHORE EQUIPMENT
INDUSTRY EQUIPMENT
STOCK LIST
Fibrillated Polypropylene Concrete Fibres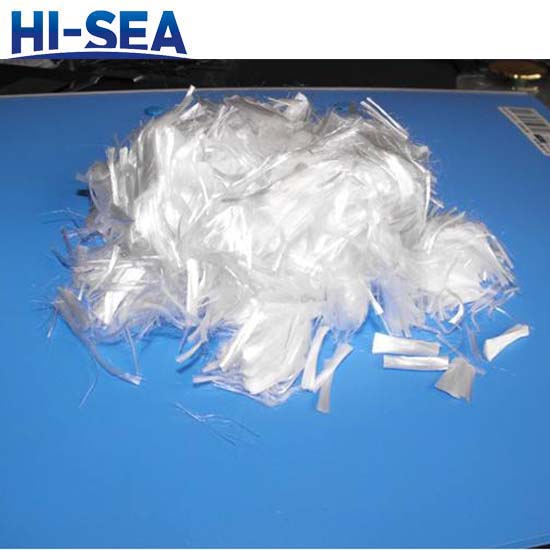 Fibrillated Polypropylene Concrete Fibres
The conjugated polypropylene reticular fiber(r PP fiber) is made from polypropylene as a raw material and processed by a special process. The appearance is a network structure in which a plurality of fiber monofilaments are intertwined with each other.
When the reticular fibers are put into the concrete, influenced by the friction of the fibers, the filaments or the reticular structure are fully expanded. The reticular fiber is extremely effective in controlling microcracks caused by factors such as plastic shrinkage, shrinkage, temperature change, etc., preventing and suppressing the formation and development of cracks.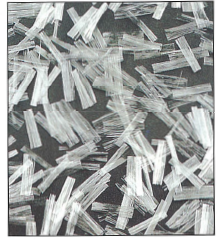 Technical Properties
| | | | |
| --- | --- | --- | --- |
| Density(g/cm3) | 0.91 | Elasticity Modulus | >3500 |
| Length(mm) | 20/24/27/30/36 | Diameter(microns) | <100 |
| Shape | Sarciniform | Crack Elongation(%) | 10-50 |
| Acid & Alkali resistance | good | WaterAbsorbability | Non |
| Tensile Strength(MPa) | ≥560 | Melting Point(℃) | 160-180 |
| | Non | Thermal Conductivity | Very Low |
Operation Guidelines
Designed Structure
Fibrillated Polypropylene Concrete Fibrescan be used as"secondary reinforcement" to prevent plastic shrinkage and crack, in a way prolonging the service life of concrete and mortars.
Suggested Ratio without change other materials' quantity
Concrete(/M3)

0.9kg

Bridge Surface Waterproof Layer(/M3)

1.8kg/CBM

For special application, please define the ratio by experiment in advance.

active materials such as silica fume, fly ash, ground slag, zeolite powder in concrete can improve the performance of polypropylene(PP) fiber.
Mixer Selection Forced Mixer
Material Pumping
1)Pump in gravel firstly, then PP fibers and next sand to mix for 2-3mins, in order to fully expand the PP fiber structures.
2)Pump in cement and water to mix well.
Note:other request pumping order is also available, but the mixing time should be extended appropriately to ensure fibers' structuredispersion uniformity.
Maintenance Method
Normalmaintenance to concrete.
Pls don't omit early-age curing fro concrete even with PP fibers.
Long Durability
PP fibers has anti-aging property ,because they in concrete are isolated from outsideheat, light and air effects.
Applications
1. Concrete pavement, bridge deck, airport pavement, construction site(5-10years' service lifeexpansion)
2. wall, roof of Tunnel and mine
Decrease rebound(resilience) rate of shotcrete to≤5%
3. River,dam and reservoir
4. Military protection engineering, dock revetment and pier
Related products for "Fibrillated Polypropylene Concrete Fibres"
Contact with us now