MARINE & OFFSHORE EQUIPMENT
INDUSTRY EQUIPMENT
STOCK LIST
Fine-woven Geo-cage and Geo-bag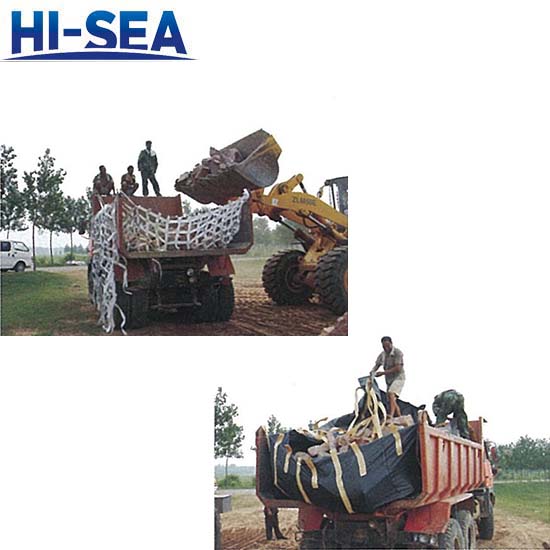 Fine-woven Geo-cage and Geo-bag
Finely weaved Geo-cage and Geo-bag can be used for flood control and rescue, river closure, cofferdam, land reclamation, slope treatment and other projects. The product has high strength and large capacity, and can reach more than 10m3. It can be loaded with stone materials quickly and can meet the rapid construction of the project to the utmost extent.
need. It is currently the newest product to replace bamboo cages and lead wire cages with low cost and good durability.
Fine-woven Geo-Cage Specification
Structure

Sealing

Size

Volume

Expanded Area

Charging

Operation Duration

(Unit: min.)

Pattern

Joining Point

Fabric Ribs

Unit:m

Unit:m3

Unit:m2

laying

charging

Sealing

Total

Criss Cross

Fine Weave

Woven bag

Belt lace

4.2×2.2×1.3

13

37

Stone

2

3

3

8

Size: large-sized 10-13m3; medium-sized 5-8m3;small-sized 3-5m3

Shape: cuboid or cylinder

Aperture Size(cm):20×20,25×25,30×30 and etc.(depend on charging particle dia.)

Specifications and Applications of Fine-woven Earthwork Bag
| | | | | |
| --- | --- | --- | --- | --- |
| Model | Size | Shape | Volume(m3) | Application |
| A | XL | Tube | as request | Emergency rescue ship; pump(filling with concrete and soil) |
| B | L | Cuboid | 9.5-16 | Dump truck |
| C | M | Cylinder/Cuboid | 1.5-2.2 | Excavator(digger);Crane(hoist) |
Note: Model C is very popular in flood control.
Features and Applications of Fine-woven geobag
1. Flexible material
2. Anti-erosion, anti-aging, adapt to great temperature ranges
3. Service Life: over 5 years above water/ over 30 years in water
4. Resistance to flushing; good stability at flow rate 2-3m/s
5. It can be used in downstream apron, slope protection,spillway, sluice slot, pier reinforcement, gap filling and flood breach blocking, with designed service life for 50 years.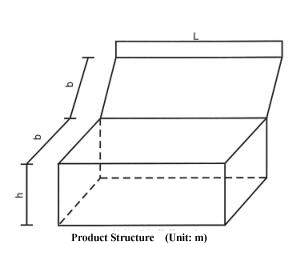 Contact with us now