MARINE & OFFSHORE EQUIPMENT
INDUSTRY EQUIPMENT
STOCK LIST
Durable Lighting Sheet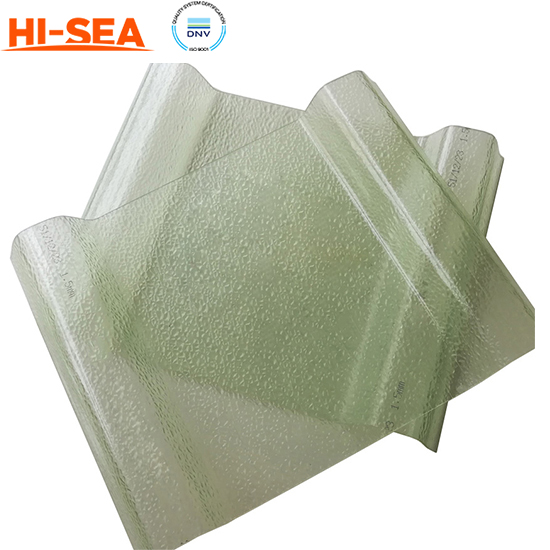 Durable Lighting Sheet
Description:
The surface of durable lighting sheet is beaded. This can make the refractive angle of the light bigger than normal surface. And the dazzling strong light will be changed into soft light. It can create a comfortable working environment. Because of its content of fiberglass increased, the flexural strength and tensile strength are obviously improved. This make it has better mechanical property. This lighting sheet can be used in commercial and industrial buildings, such as stadiums, airports, station canopies, auditorium patios, etc.
Product Superiority:
1. Better daylighting
2. Better mechanical property
3. Longer service life
Product Detail:
Outer membrane: 20μm F4 protective membrane for upper side, DUPONT301 or PT055 polyester membrane for underside
Gumming layer: 150μm
Basic resin: unsaturated polyester resin
Reinforced fiber: E-glass alkali-free glass fiber
Content of fiber: 32%
Nominal thicknesses: 1mm, 1.2mm, 1.5mm, 2mm, 3mm (tolerance: ±10%)
Color: light blue, milk white, transparent
Transmittance: 30%~89%
Service life: 25 years
Related products for "Durable Lighting Sheet"
Contact with us now