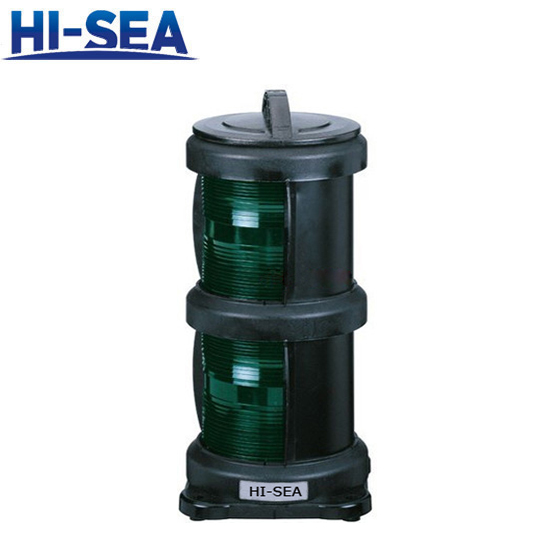 Double-deck Navigation Signal Light
Products Characteristic:
Applied to the ships with the length 50m or above 50m as lamp signal liaison when night navigation. This lamp can be installed conveniently and its bulb can be replaced easily. There are automatic leak holes in the bottom. The shell is made of good quality metal material steel which has the feature of corrosion prevention and shock resistance. The lampshade adopts polycarbonate. It has the feature of ultraviolet radiation resistance and does not discolor.
Specification:
Name

Type

Visibility

Level arc

Lamp holder

Bulb

Protection class

Color

weight


double-deck

starboard light

CXH1-101P
3n.m
112.5°
P28S


24V/2×60W60cd

110V/2×60W60cd

220V/2×65W60cd

IP56

green
4.15kg

double-deck

port light

CXH2-101P
3n.m
112.5°
red
4.15kg


double-deck

masthead light

CXH3-101P
6n.m
225°
transparent
4.15kg


double-deck

stern light

CXH4-101P
3n.m
135°
transparent yellow
4.17kg

double-deck

all-round light

CXH6-101P
3n.m
360°

red green transparent

4.0kg
Drawing of Double-deck Navigation Signal Lights CXH-101P:

Double-deck Navigation Signal Light: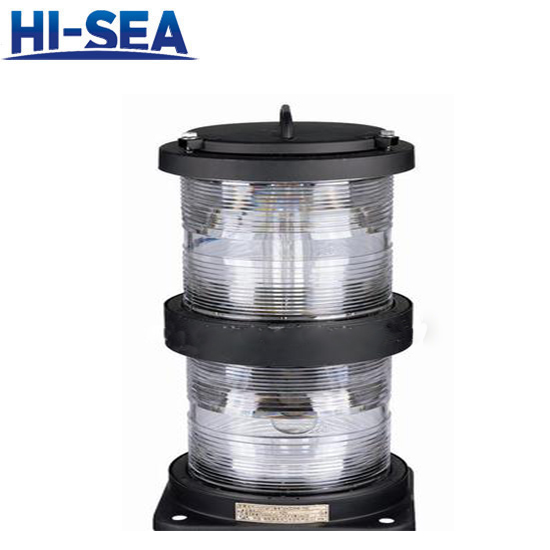 Contact with us now