Stainless Steel Suez Signal Light
Stainless Steel Suez Signal Light
The scope of application:
Applied to the ships with length 50m or above 50m as lamp signal liaison when night navigation, and for the signal identification for navigation and for rules of Suez Canal.
The shell is made of good quality stainless steel, has the feature of corrosion-resisting, shock resistance etc. Lampshade is made of good quality Pyrex, and has good diactinism.
Adopt standard:
Conform to the international regulations for preventing collision at sea, 1972 and Grade entry norms for steel ships. Confirm to the standard of marine electric signal light's technical condition GB/T3028-1995.
Production authentication:
Approved by CCS (China Classification Society), and ZY of China Fishery Inspection.
Drawing of Stainless Steel Suez Signal Light: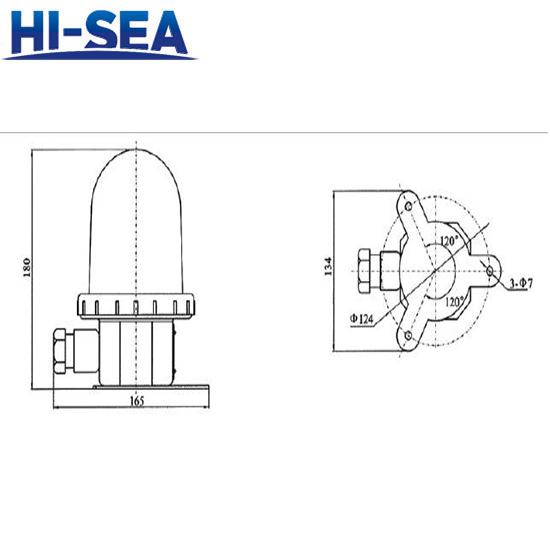 Related products for "Stainless Steel Suez Signal Light"
Contact with us now