Zinc Alloy Sacrificial Anode In Storage Tank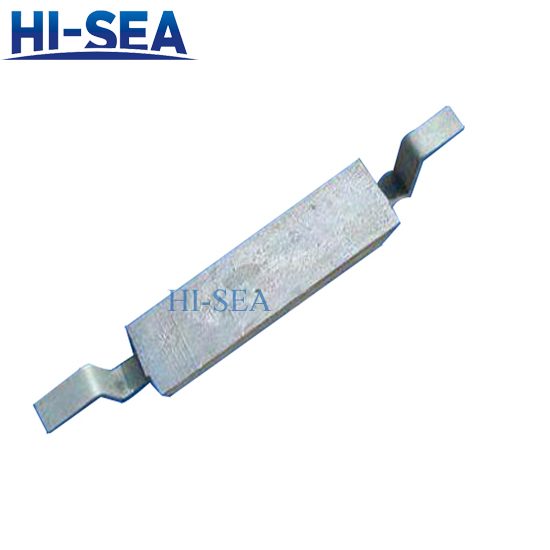 Zinc Alloy Sacrificial Anode In Storage Tank
1. Description
The zinc alloy sacrificial anode in storage tank is approved by China Classification Society (CCS), and the quality standard conforms to GB/T4950-2002 standard. The zinc anode chemical composition conforms to US MIL-A-18001H and ASTM-B418 (type 1 ) Standard.
2. Features
(1). The zinc alloy sacrificial anode has low self-solubility, high current efficiency, and good self-regulating performance of the anode current.
(2). The protection period is long, up to 20 to 30 years, and there is generally no "over protection" phenomenon.
3. Specification
Model

Specification/㎜

A×(B1+B2)×C

ZC-1

750×(115+135)×130

ZC-2

500×(115+135)×130

ZC-3

500×(105+135)×100

ZC-4

300×(105+135)×100
Remarks:
We can customize the product according to your reasonable requirements, please contact us if necessary.
Related products for "Zinc Alloy Sacrificial Anode In Storage Tank"
Contact with us now