MARINE & OFFSHORE EQUIPMENT
INDUSTRY EQUIPMENT
STOCK LIST
Trailer Fire Monitor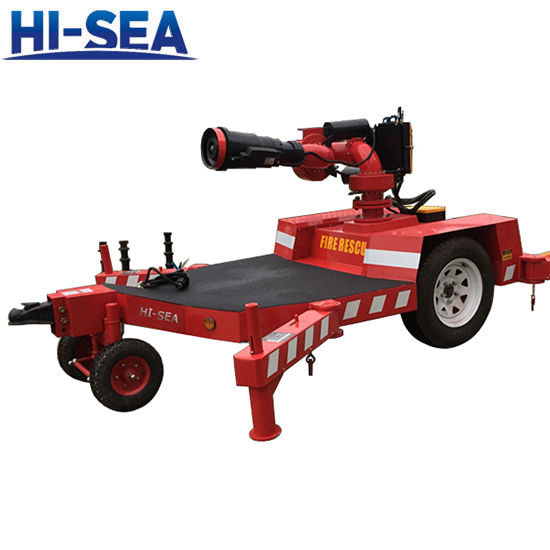 Trailer Fire Monitor
Description:
Trailer fire monitor is specially designed for today's industrial firefighting and protection needs. It can be used for fire-fighting, cooling, personnel protection, gas evacuation, etc. This fire monitor has two types: water and foam. They both have large water and foam flow, so they can extinguish the fire faster than similar products. The operator can control and operate it in both horizontal and vertical directions.
Product Superiority:
1. Large water flow
2. Movable
3. Easy to operate
Product Detail:
Water trailer:
Water flow: 1000L/s
Effective jetting rate: 1000kg/s
Jetting pressure: 25MPa
Jetting range: 200m
Pitching angle: -45°~+90°
Rotation angle: 180°
Max spray angle: 180°
Voltage: 220V
Power: 220kW
Weight: 1000-5000kg
Foam trailer:
Carbon steel foam tank, the capacity of foam is 1000L. Towing hook height is adjustable. The proportion mixing device is equipped with negative pressure type in-line (venturi tube). The mixingratio of 0.5% ~ 1% ~ 3% ~ 1% is adjustable. It is equipped with low expansion foam gun 21 bottles, stainless steel medium expansion foam gun, 1 portable since the pendulum foam monitor, a stationary bubble gun and lifting jack.
Model: SX-FT
Slide device: 4pcs
Outer size: about length 4m× width 2.3m× height 1.8m
Gross weight (not include the foam): about 2 tons
Package: liquid level display tube, tool kit, safety rails railing, wear-resisting mat, reflective labeling
Photo of Water Trailer: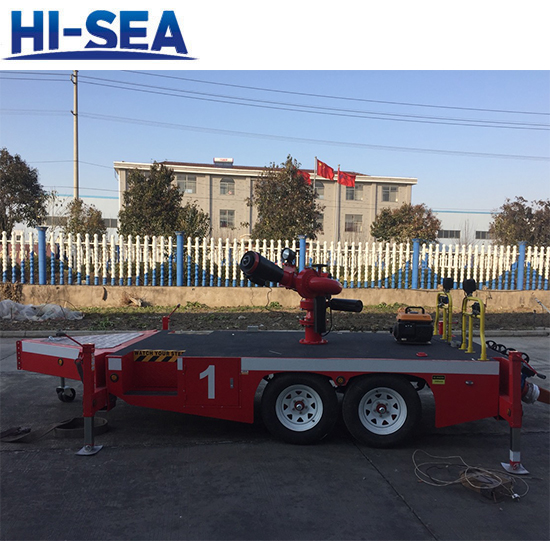 Photo of Foam Trailer: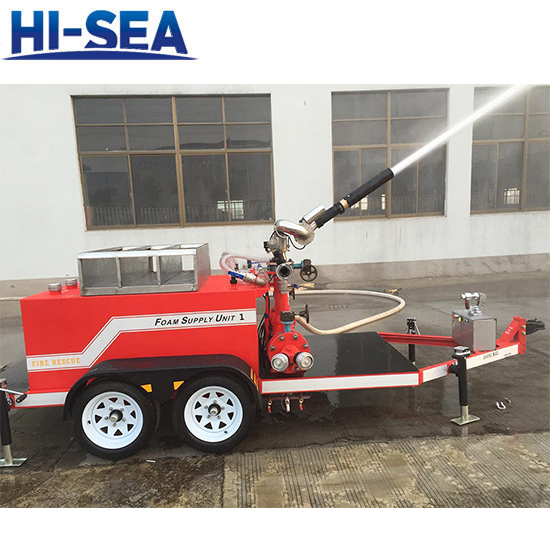 Contact with us now