CB 887-77 Watertight Swivel Type Anchor Releaser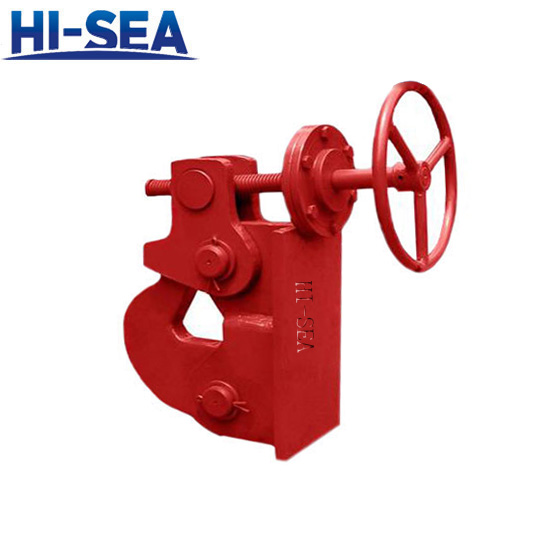 CB 887-77 Watertight Swivel Type Anchor Releaser
Application:One main important feature of CB 887-77 anchor releaser is watertight function. Sailors operate on the ship facing dangerous situations and they can use anchor releaser to release the anchor chains quickly and then guarantee the ship's safety. We can supply watertight swivel type anchor releaser with qualified certificates. If you want to know more information, please feel free to contact us.
Features of Watertight Swivel Type Anchor Releaser
1. Nominal Chain Diameter: 28mm to 57mm
2. Material: Carbon Steel, Lead Brass, Iron Brass
3. Smooth Surface Without Burrs, Cracks and Sharp Corners etc.
4. Lubricated Friction Surface and Anti-rust Painting
5. Flexible Rotation and Operation
6. Watertight Feature
7. Obtain Qualified Certificate
8. Supply CCS, ABS, BV, DNV,LR Certificates
9. Customized According to Requirement
Drawing of Watertight Swivel Type Anchor Releaser CB 887-77
: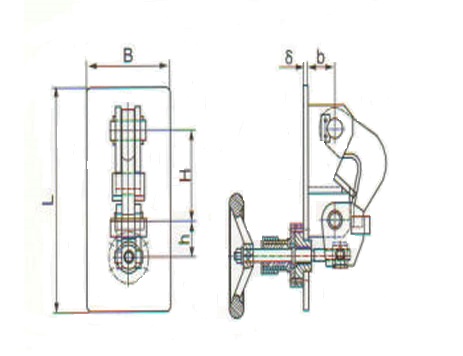 | | | | | | | | | | | |
| --- | --- | --- | --- | --- | --- | --- | --- | --- | --- | --- |
| Anchor Chain Dia.(mm) | H | h | b | L | B | & | D | d | l | Weight(kg) |
| 28 | 170 | 65 | 60 | 500 | 200 | 10 | T24×5 | 18 | 45 | 22.73 |
| 31 | 180 | 70 | 70 | 510 | 210 | 10 | T26×5 | 18 | 45 | 27.74 |
| 34 | 180 | 70 | 70 | 510 | 210 | 10 | T26×5 | 18 | 45 | 28.1 |
| 43 | 200 | 80 | 80 | 550 | 250 | 12 | T26×5 | 18 | 45 | 48.67 |
| 49 | 220 | 85 | 80 | 560 | 260 | 14 | T32×6 | 18 | 45 | 63.63 |
| 53 | 235 | 90 | 90 | 575 | 275 | 14 | T32×6 | 18 | 45 | 78.30 |
| 57 | 235 | 90 | 90 | 575 | 275 | 14 | T32×6 | 18 | 45 | 79.47 |
Mooring anchor releaser in factory: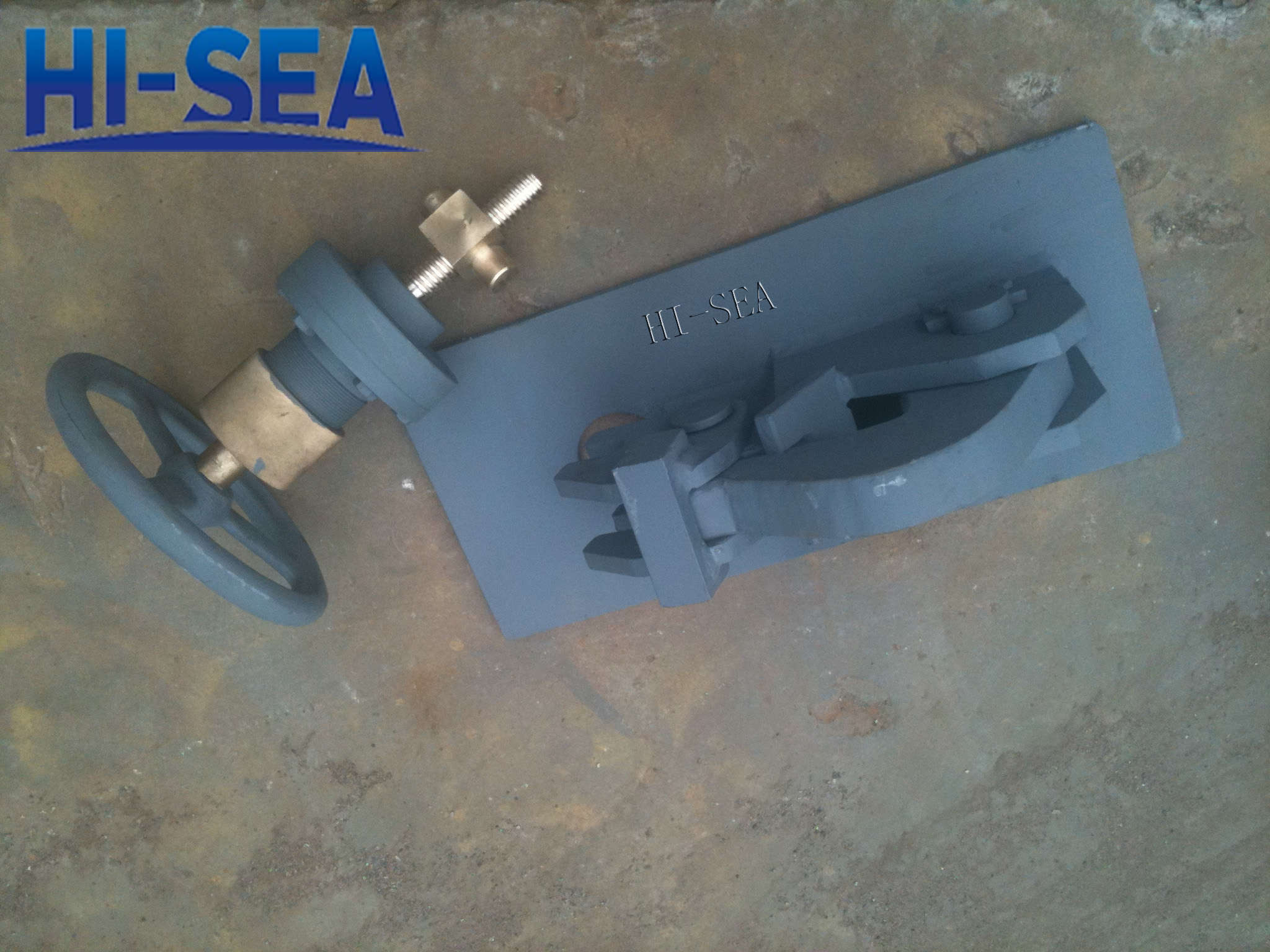 Contact with us now