Vessel Cargo Hold Inclined Ladder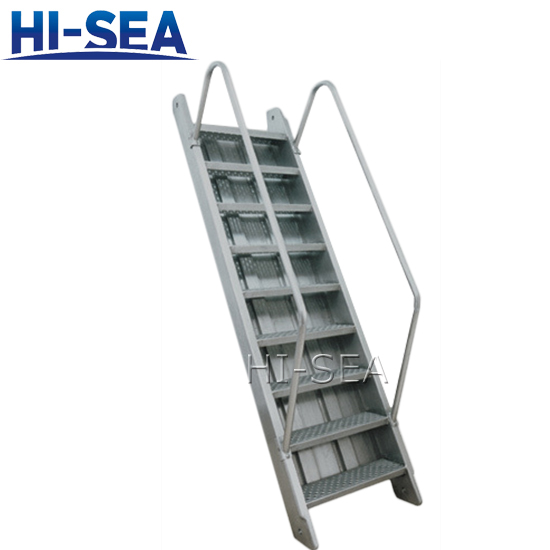 Vessel Cargo Hold Inclined Ladder
Description:
This kind of inclined ladder is used for the general cargo ship and bulk carrier with tonnage over 300 tons. It is designed with the feature of reliable structure and skid resistance. We can supply various types and sizes which conforming to international standard to meet customer's demand. This cargo hold inclined ladder is in conformity with the requirements of Australia dock-man regulations.
Features:
1. Application: used in cargo hold of ships with gross tonnage of 300 tons and above
2. Features: reliable and durable structure, anti-skid
3. Standard: CB*801-85
4. Optional Certificates: CCS, NK, ABS, BV, DNV.GL, RINA, LR, etc.
Drawing of Vessel Cargo Hold Inclined Ladder: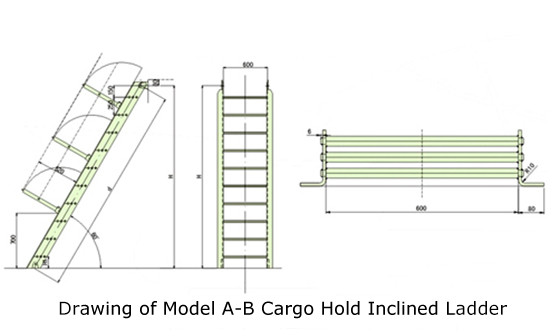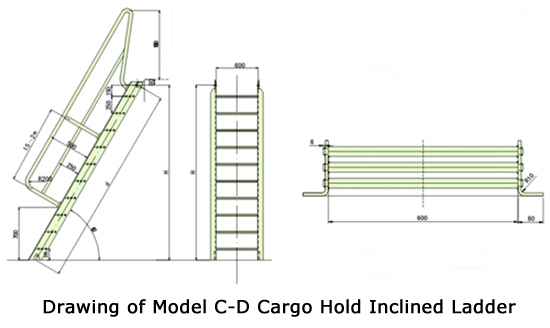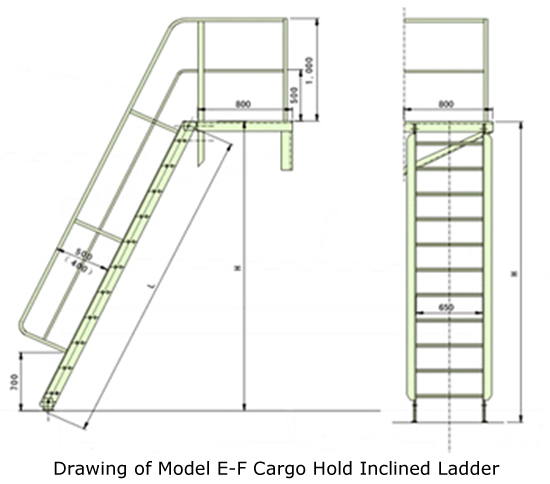 Sepcification of Vessel Cargo Hold Inclined Ladder:
Model

Name

Inclination (a)

B(mm)

L(mm)

Application

A

Cargo hold inclined ladder with left detachable handrail

60°, 65°

600

2500-6700

general cargo ship

B

Cargo hold inclined ladder with right detachable handrail

C

Cargo hold inclined ladder with left fixed handrail

D

Cargo hold inclined ladder with right fixed handrail

E

Cargo hold inclined ladder with left fixed handrail

60°, 65°

650

2500-6750

bulk carrier

F

Cargo hold inclined ladder with right fixed handrail
Identification Example:
Length of ladder L=5200mm, a=65° for cargo hold inclined ladder with left detachable handrail:
Cargo Hold Inclined Ladder A65-5200 CB*801-85
Optional IASC Certificates: CCS, NK, ABS, BV, DNV.GL, RINA, LR

Products Displaying: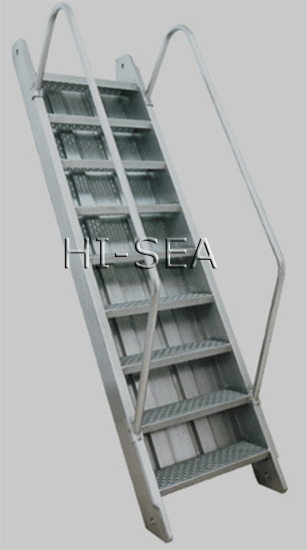 Contact with us now